Online Reputation Business and Individual Risk Assessments
Online reputation management assessments are now being used to evaluate risk factors on businesses and individuals. Online reputation profile assessments can go deeper to find details and information on the internet that the standard background checks may not.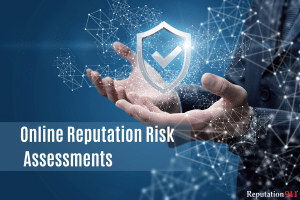 Why Background Checks Are Important 
Online reputation management profile assessments are used to formally assess an individual or company's online image.
Serving as an in-depth assessment and background check for both businesses and/or individuals, this information can be used to determine the accuracy, intent and history of one's online presence and reputation. 
Background checks are conducted to assess equity risk, whether for businesses or individuals. 
Whether a hiring manager is looking to invest in a new employee, or a private equity firm is looking to acquire a new business, risk assessments are required to determine whether or not the investment is worth it for the short and long term.
What Are Online Reputation Profile Assessments? 
Risk assessment for business acquisition

Individual assessment for candidates and recruiters 

Full background checks for businesses or individuals

Proposal assessments

Formal leverage assessments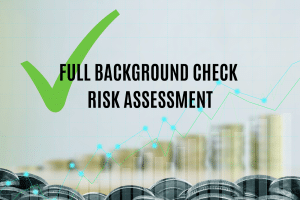 Odds are you have Googled a company, business, or individual's name before. What type of information do you look for? 
When someone uses Google, they are looking for information – who, what, where, when and why. 
When specifically looking at businesses, Google is home to all the information needed to determine whether or not a business is worth investing in based on customer reviews, accuracy of information, and trustworthiness as a whole.
What is an Online Reputation Risk Assessment?
Some might ask what's even involved in an online reputation risk assessment? The answer is, research. Your online reputation involves every bit of information about you, your company, or your brand as a whole.
Social media profiles, links, images, videos, articles, blogs – all that content that is hidden deep within Google's pages is considered. 
How Do I Evaluate My Reputation? 
Type your name into Google. Google is the world's number one search engine. If someone has a question about who you are, what you are involved in or where you've been, Google most likely has the answer, and it's the most popular one. 
What does your first page of Google search results say about you? If your Google search results are filled with positive links and supporting articles and content, you most likely have a very positive online reputation. 
However, it just takes one tiny mishap to completely turn a good reputation into a bad one. Word travels fast online, and negative articles can often multiply quickly and wreak havoc on your search engine result pages. 
Positive Content vs. Negative Content 
To the untrained eye, someone's Google results may just seem like a page of links and sources. However, with a deep dive into those sources, information can be sourced to offer an in-depth analysis of the individual's Google search results. 
Examples of positive online content: 
Positive reviews 

Positive news highlights

Scholarly articles 

Professional websites 

Professional social profiles

Informational videos, images and podcasts 
Examples of negative online content: 
Negative news highlights 

Defamatory articles 

Lack of information (data sweep) 

Unprofessional social profiles 

Defamatory and/or unflattering videos and images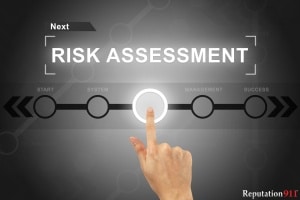 Reputation Monitoring Tools 
With the help of an investigative team with experience in reputation monitoring and management, profile assessments will be conducted to uncover online reviews of products and services, social media channels and interaction, social networks, Google search results and more.
This information can be utilized to fully understand the risk of investments, whether it be a new hire or the buying or selling of a company. 
About us
We are a Online Reputation and Privacy Management Company that helps our clients Restore, Promote, and Protect their online image.