How Much Does Reputation Management Cost?
This post was most recently updated on August 17, 2020
In order to accurately calculate the cost of reputation management you must first looking at the value it brings. Reputation Management is becoming increasingly popular and for some a necessity in today's online world as individuals, business and brands look to take control of their online image. 
Online Reputation Management is specifically designed to help clean up your online image and prevent reputation crises. 
Online reputation management cost
Whether personal or business, your online presence is incredibly important in this day and age when how you are perceived online might alter someone's ability to trust you. Lack of online reviews and presence, negative reviews, circulation of defaming material, images that poorly reflect a brand or the spread of a reputation crisis can completely derail your career or business's success.
Why hire a professional reputation management company?
Working with an online reputation management company will give you peace of mind knowing by targeting negative search results and giving you the positive online presence you need to succeed. 
Reputation Management Firms work with clients to build new material online to replace the negative. For small businesses, review sites can either make or break your business entirely, as new customers seek out negative reviews to see if they can trust your brand or not.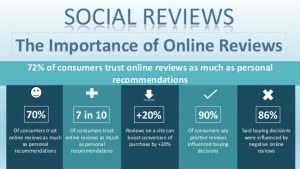 By trusting the success rate of online reputation management services, you regain the ability to generate new positive reviews with the help of review management. That's just one small example, any small step in the right direction can make a huge difference in the long run. 
Pricing varies for every client based on the situation 
Package prices vary because different clients require various amounts of work. Our first and primary step is always removal, but sometimes suppression is the better option. Removal could require our investigative team to work with attorneys to achieve results, this and other reputation management pricing factors may affect package pricing.
How to find the best reputation management company?
The best online reputation management companies offer packages differ based on how difficult it will be to remove or suppress a client's negative search results. Reputation911 for instance starts their packages at $295 per month for removals and $495 per month for suppression going up to $995 per month for crisis management.  Pricing can also be customize with most reputation companies with packages specifically designed for your needs to get the right price for you.
Each pricing package is designed for one search term, meaning if a client has multiple search terms in need of reputation management, that client may need to purchase additional packages. 
Can you erase yourself from the internet? 
Some people might have been faced with a reputation crisis that has completely taken over their online search results with negative content. Others might just want to completely protect their privacy from online hackers. No matter what the cause, erasing yourself from the internet is a popular request from reputation management companies. 
If you truly wish to delete yourself from the internet, you first have to do some research on your own personal search results. Take a look at your social media accounts, do you have personal information linked to those accounts like your email address and phone number? Data brokers use that information like public records. 
Aside from your social media profiles, you might also be mentioned in articles or blogs. Web pages that connect your name to personal data collection with a simple hit from a search engine like Google.  
How to avoid a data breach 
Avoiding a data breach and permanently deleting yourself from the internet takes immense time and attention to detail. More often than not, it is actually more beneficial to manage your online reputation, instead of deleting it for good. 
By revisiting your account settings, cleaning up your online search results, and rebranding your image, you're able to create a desirable online image instead of deleting it entirely. If you completely erase yourself from the internet, it can often lead to more suspicion than trust.
When someone Googles your name and finds nothing, it raises much more questions and concerns than finding a positive online reputation built on trust and safety.
Personal reputation management cost
My Online Reputation Pricing is designed for an individual looking to remove or suppress their unwanted search results, articles or links from showing up online. For the average individual who is experiencing an online crisis, this is a one time incident that produced the unwanted link to show up in their search results and usually only requires a one time payment. Our services are specifically designed to clean up your first page of search results on Google. 
Clients that require additional work or monthly maintenance fees are typically businesses dealing with bad reviews or high profile celebrities and brands that would look to purchase a monthly package for added reputation protection.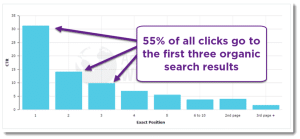 We will work with you to write relevant, search engine optimized content for blogs and websites that are designed to show in Google results. The monthly pricing packages for online reputation management start at $195, and go to $995.  We know that every customer has different needs, which is why we also offer customized packages.
Business reputation management cost
My Business Reputation Pricing is designed for companies and businesses that have negative and unwanted articles, pdfs, or websites in their Google search results. 
The process to change a client's search results involves professional writers who strategically publish independent websites, PR News Releases, blogs, articles, and social media outlets. SEO experts will also build websites help with web content and promote your business through "link enforcement" to help your new sites rank in search results. 
Our researchers will detect and remove any confidential information we discover about your business that is on the internet.  Throughout the entire process an account manager will monitor progress and keep you and your business updated. We can always customize a package to better suit a business's needs.
Some customized packages can also include services such as my business reputation monitoring or forensic investigation, where experienced investigators will track the source of negative articles, blogs, etc. and remove the content from the source. Business reputation pricing starts at $295 monthly, and goes up to $995 monthly; prices vary based on which services will be provided, and the severity of negative information appearing in search results.
How do I clean up my online reputation?
Reputation Repair Services help both individuals and businesses alike to rebuild or repair their reputation online by removing and suppressing negative content. Make sure to get an online reputation report to find out your reputation score and learn what areas you need help in repairing your reputation.
About us
We are a Online Reputation and Privacy Management Company that helps our clients Restore, Promote, and Protect their online image.