How Much Does Reputation Management Cost
Reputation Management

 cost varies based on the client's needs and the work needed to restore their online reputation.
Reputation911 has many pricing options for personal and business reputation management with both one time and monthly payment plans that are based on results.
Each pricing package is designed for one search term, meaning if a client has multiple search terms in need of reputation management, that client may need to purchase additional packages. Package prices vary because different clients require various amounts of work. Our first and primary step is always removal, but sometimes suppression is the better option. Removal could require our investigative team to work with attorneys to achieve results, this and other reputation management pricing factors may affect package pricing. Reputation911's packages differ based on how difficult is will be to remove or suppress a client's undesirable search results. Reputation911 starts their packages at $295 per month and go up to $995 per month for business reputation pricing, whereas pricing for my Online Reputation ranges from $195 per month to $995 per month. We can also customize packages specifically for your needs to get the right price for you.
Personal Reputation Management:
My Online Reputation Pricing is designed for an individual looking to remove or suppress their unwanted search results, articles or links from showing up online. For the average individual who is experiencing an online crisis, this is a one time incident that produced the unwanted link to show up in their search results and usually only requires a one time payment. Clients that require additional work or monthly maintenance fees are typically high profile, celebrity, or VIP individuals; these are the individuals that would purchase a monthly package.  We will work with you to write relevant, search engine optimized content for blogs and websites, so that they are the first thing your current and prospective friends, family, or customers will see when they search for you online.  The monthly pricing packages for online reputation management start at $195, and go to $995.  We know that every customer has different needs, which is why we also offer customized packages.
Business Reputation Management:
My Business Reputation Pricing is designed for companies and businesses that have undesirable articles, pdfs, or websites in their search results.  We begin by setting up a phone interview between a client and a dedicated relationship manager, where we will discuss what information is online that the client would like to remove or push back in search results.  The process to change a client's search results involves professional writers who strategically publish independent websites, PR News Releases, blogs, articles, and social media outlets. SEO experts will also build websites and promote your business through "link enforcement" to help your new sites rank in search results.  Our researchers will detect and remove any proprietary and confidential information we discover about your business that is on the internet.  Throughout the entire process an account manager will monitor progress and keep you and your business updated.  We can always customize a package to better suit a business's needs.  Some customized packages can also include services such as my business reputation monitoring or forensic investigation, where experienced investigators will track the source of negative articles, blogs, etc. and remove the content from the source.  Business reputation pricing starts at $295 monthly, and goes up to $995 monthly; prices vary based off which services will be provided, and the severity of negative information appearing in search results.
 Reputation911:
Reputation911 is here to help. Our engineering team has helped individuals and businesses alike to rebuild or repair their reputation online by removing and suppressing negative content. Ask for your free Online Reputation Report and learn how we can help repair your reputation by calling 1-866-MY-REP-911 or by filling out the form on our contact page. Your business cannot afford to continue treating reputation management as an afterthought, so give Reputation911 a call today.
About us
We are a Online Reputation and Privacy Management Company that helps our clients Restore, Promote, and Protect their online image.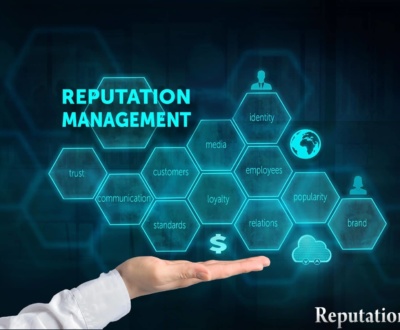 Reputation management also known as ORM is the ongoing process of monitoring and…