Last Updated on April 24, 2023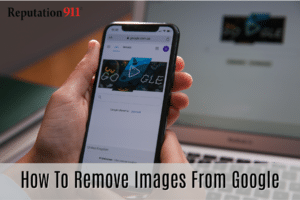 Many people have posted images online they came to regret. Some people also have images of themselves posted by other people that they do not want the world to see.
People often underestimate the power of the internet until a mistake quickly turns into a personal reputation crisis. However, your online life can have serious implications for your real, offline life. Read on to find out how to remove your picture from google search results.
How To Remove Pictures From Google Published On Another Site
As a search engine, the pictures you see in search results are not directly posted to Google's site – Google is simply showing what has been posted to other websites. While Google can prevent images from appearing on their search engine, this won't erase the images from the internet entirely. However, as the world's most popular search engine, this will still prevent most people from seeing the images at all.
Follow these steps for how to remove pictures from google images:
Contact The Webmaster
Your first step should be to go to the source of the image and submit a removal request to the site owner.
Do a reverse Google Image Search in Incognito mode to find all of the websites where the image has been published.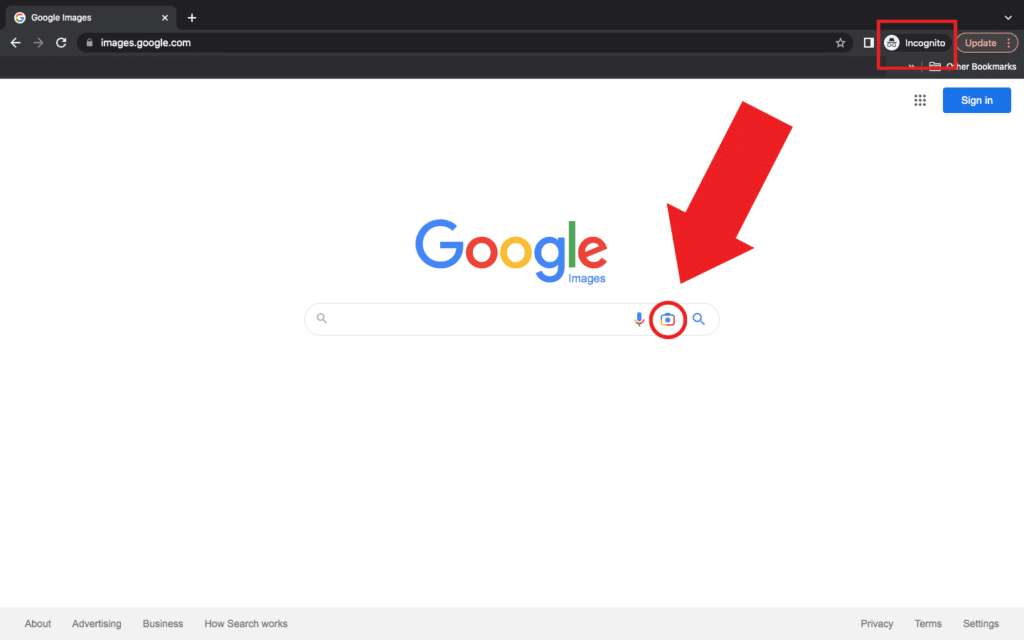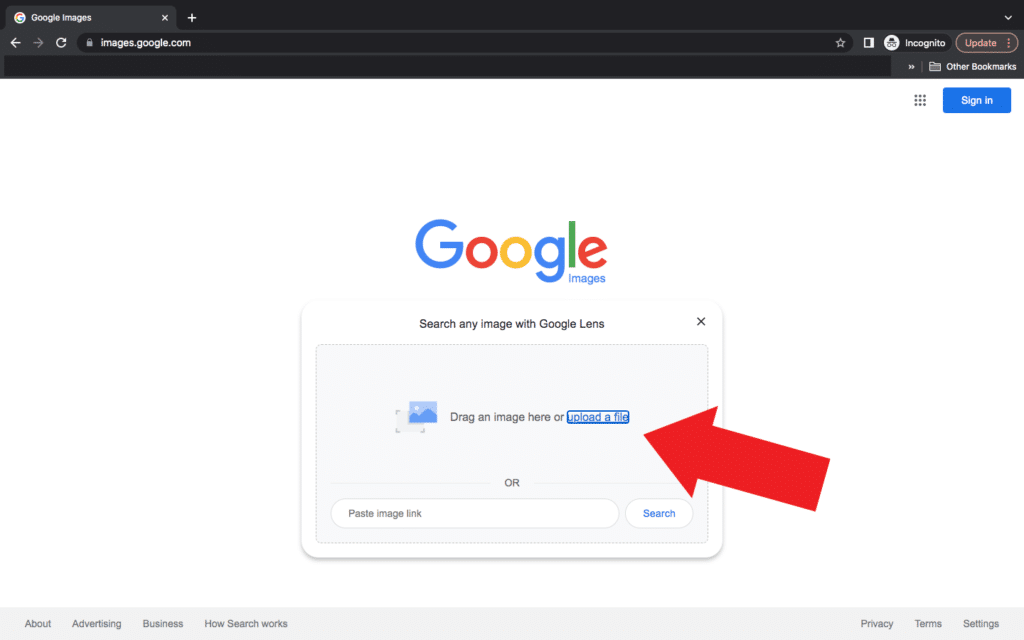 Search for the site owner's contact information on the website and ask them to take down the image.

If you do not hear back from the site owner or are unable to find their contact information, you can also contact the hosting company of the website.
Submit A Request To Google
You can submit a request to Google to remove an image from google search results if it meets certain criteria for removal. In cases like these, the image would contain:
Revealing personal information, such as credit card numbers or anything that puts you at risk of identity theft

Explicit images

such as revenge porn and involuntary fake pornography

Content that violates intellectual property

Depictions of minors

If the image is from a site that has already been deleted but is still appearing in search results, you can submit a request to remove outdated content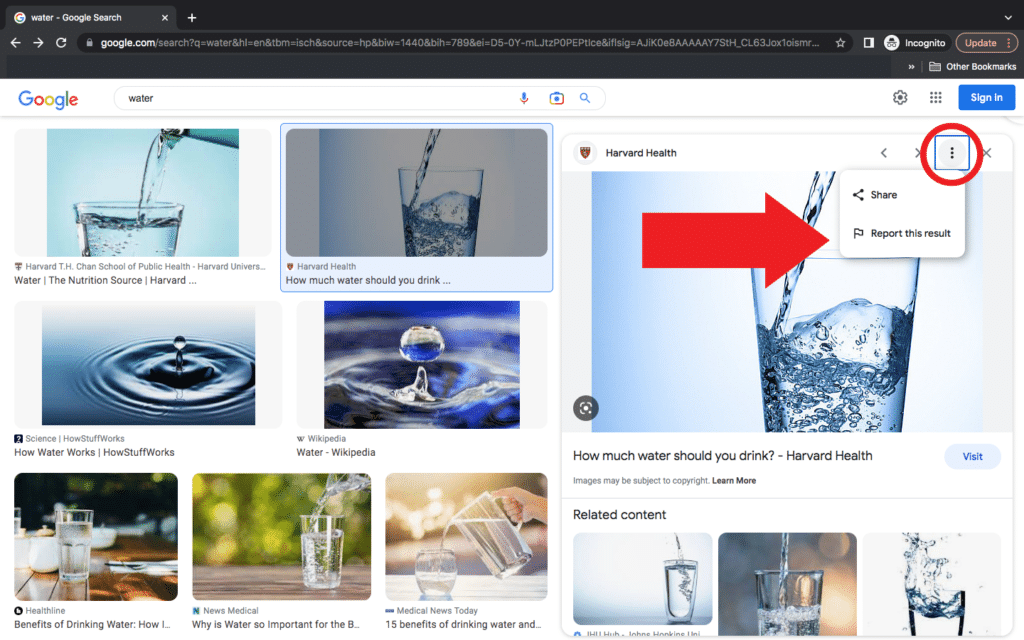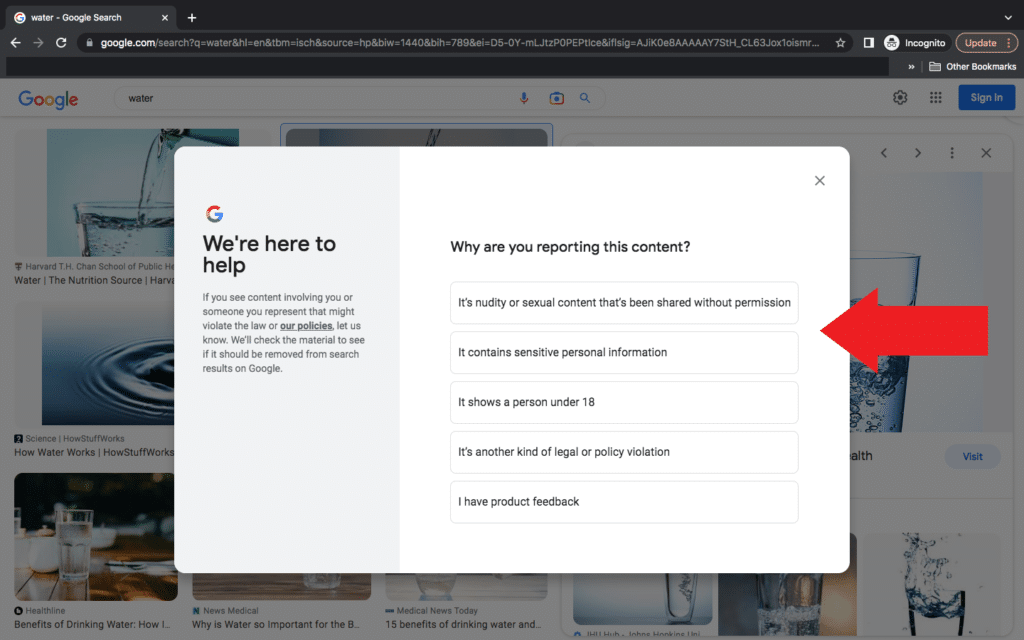 Google may not remove an image that meets these criteria if it contains something of public interest, though this is rare.
DMCA Takedown
If someone else posts an image that falls under your intellectual property without your permission, they are violating copyright law. In this case, you can submit a Digital Millenium Copyright Act (DMCA) Takedown Notice to Google. Click here for a full step-by-step guide to this process.
How Do I Remove Content From Google?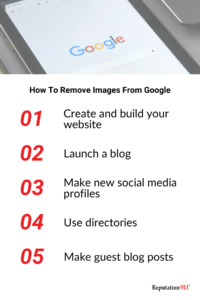 It can be extremely difficult and time-consuming to completely delete photos from Google results. If removal practices do not work, you can switch to the suppression method.
Use Image Suppression
Any content that appears on Google can be suppressed in search results. Most people never click past the first page of Google search results. By using suppression tactics, you can push results down and off of that first page, where almost no one will ever see them.
Consider doing the following to suppress Google photos in search results:
Create Website
Creating a website is essential because it is a space where you have complete control over what kind of content is posted, and you can optimize it for Google search results. This will help to push down negative images from search results. Follow these tips when creating a website:
Use a

website builder

such as WordPress, SquareSpace, Wix, etc, to easily create a website.

When you purchase a domain, make sure the URL is either your name or your business's name.

Post new images to your website,  title the files with your name and utilize the alt text to describe the image.

Optimize the pages on your site to rank for your name and other positive keywords.
Launch a Blog
Publishing regular, high-quality blog posts that are optimized for your keywords will help keep your site relevant. Blogging is also a great way to tell the world who you are and to talk about your interests. The more positive content you post, the more it will bury negative content on Google.
Blog posts are also a great way to publish fresh new photos so that the negative images can be suppressed and removed from google search results.
Make New Social Media Profiles
Creating profiles on social media sites is a free and easy way to improve your Google search rankings.  Popular social sites such as Facebook, Twitter, and Instagram already have high authority in Google, so posting regularly will help to bring up newer content. You can also use social media to link to your website and blog posts, which will help bring all your sites up in Google.
Directories
If you own a business, getting your company listed in a business directory can help drive traffic to your website and improve your Google rankings. Directories such as Google My Business, LinkedIn, and Facebook are great sites to list your business, share images, and create more backlinks to your site.
Guest Posts
Not only can you publish blogs on your own site, but you can build relationships with other bloggers and potentially publish on their sites as well. This exposes your content to a new audience and will create a backlink from their website to yours. By putting images in guest posts, you can help suppress negative images in Google and bring up the good ones.
In Closing: How To Delete Pictures From Google Images
It is important to remember that suppressing negative images on Google takes time. However, with consistent effort, any negative content can be buried.
If you need to remove images from Google search results, the expert team at Reputation911 is here to help. We provide full-service online reputation management for both individuals and businesses. Contact us today for a free reputation consultation.
We are a reputation management company that helps to make you Look Good Online.