Testimonials
We are very proud of the service we provide for our clients. Each client that signs on with Reputation911 is assigned a project manager and a tracking account which keeps them informed of all progress and results from our engineering team.
Although all our work and clients are kept confidential, we have several that are willing to give these Certified Consumer Reviews and speak to new clients about their results.
We put our reputation on the line to guarantee yours everyday while at the same time protecting your online privacy.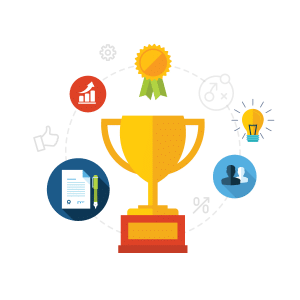 "This is an awesome update! I wasn't expecting it to be pushed back "the negative articles" to the second page this quickly. THANK YOU!!!!! :)))))"

Confidential Client
Model
"Reputation911 did a great job removing the reviews on Vitals within the 1st week and then continued to monitor and track our online reputation to ensure no further attacks were being made against us."

"I am very thankful too Reputation911 for helping me regain control over my online reputation and look forward to working with them in the future to keep both my reputation and privacy protected."

Confidential Individual Client Testimonial
Judge
"I had negative feedback from a review site that had false and misleading information about me on it called "The Robing Room." My Overall Rating was a 6.7 out of 10.  They were able to remove the negative search results and restore my personal online image."

U.S. Magistrate Judge Testimonial
Business Owner
"They did an analysis on the first call of all the unwanted articles and links that were showing up in our search results and explained each phase of the reputation management for business program and how a combination of removal and suppression was the best approach for us." 

Confidential Client Testimonial