What is Reputation Management?
This post was most recently updated on Oct 25, 2020
Reputation management
allows individuals and brands 
to shape and influence how they look when viewed
online. This allows them to control what is being said and better yet, seen online in their
own terms not others. 
This article will help explain what reputation management is, its purpose, how it works, and the types of reputation management strategies you can use starting today to take control and build a positive online reputation.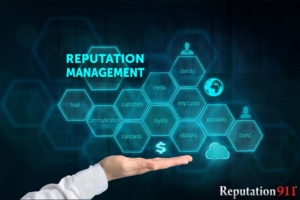 What is Reputation Management?
Reputation management shapes what is being said online through your own messaging, and not of others. A big part of what reputation management consists of is addressing negative feedback, false or detrimental content and reviews online, which can affect the well-being of individuals, businesses and organizations. It can go by many names including online reputation management (ORM), internet reputation management, brand perception and more. 
How Reputation Management evolved
Reputation management is an industry that has evolved from an invention that was created over 50 years ago called the Internet. The growth of internet usage and social media over the past 15 years has increased the need for online reputation management.
As of October 25th, 2020 there are over 3.5 billion searches being done per day and 1.2 trillion per year world wide.
The internet continues to grow at a rate of more than 11 users per second which is nearly 1 million new users each day and currently makes up over 57% of the global population. and shows no sign of slowing down.
The Importance of Reputation Management
Does my online reputation matter? 
Your reputation is created by what people see about you from what is published and associated with your name, business or brand on the internet. 
Based on your search results, whether it's good or bad information, what people find online about you has a direct effect on their perception of you before you ever meet them.
Online reputation management (ORM) is now a necessity for individuals, personal brands and businesses both big and small.
For better or for worse, the internet has completely changed how we make decisions based on what information we find when we search something.
Before Google owned the internet, our reputations were created by word of mouth. Now, over 90% of consumers look at online reviews before they buy from an individual or business. This means you could be losing almost all of your customer loyalty based on a few bad reviews.
It's becoming a much more competitive world in the age of the internet. You no longer have a choice as to whether or not you want to be part of it, but you can choose how you or your business will handle it.
Why invest in online reputation management? 
There are many reasons why having a great reputation matters for both businesses and individuals.
For businesses, reputation is critically important. There is a stark difference between a business with a good reputation to one with a poor reputation. The truth of the matter is having a great reputation can either make or break a business!
People will search online for your name at some point even if you're just an average Joe trying to find true love through online dating. 
For those who have higher stakes to uphold, a client, customer, employee, coworker or investor could all do a quick Google search and find one simple link that could completely change their ability to trust you as a valuable source.
Hiring someone to help you take control of your online image could be exactly what you need to repair your reputation and reinforce your brand with positive content and search results for people to find.
Types of Reputation Management  
Whether you are an individual or business, reputation management can help shape and influence how you are perceived online by others and help build trust and credibility with potential customers and people you meet.
Personal reputation management refers to an individual, whereas business reputation management refers to the representation of a corporate brand. Distinguishing between both categories is easy when you know your goals and needs.
Who Needs Reputation Management?
Instances of When Reputation Management is Needed:
How do you know if you need reputation management? Ask yourself these questions:
Have you been missing out on new job opportunities?

Are clients or new sales leads just not getting back to you?

Did you not get that promotion when you had the skill set and qualifications? 

Is there something negative online about you or your business?

Do you have enough polished content available online to impress people?
If you answer yes to these questions that apply to you, reputation management can help address these issues.
Types of Reputation Management
There are 4 main types of reputation management services that companies and firms offer:
Individual Reputation Management

Business Reputation Management

Online Review Management

Online Privacy Management
Here are what reputation management means for each of the types of services listed:
Personal Reputation Management 
In today's world where everyone is constantly being searched by anyone, from, colleges to prospective employers, or prospective significant others, everyone needs to take control of their search results. Reputation management for students can be important to decrease their chances of denied entrance to college if college admissions officers find unflattering content about them with a simple Google search (even if that information is not true).
Job seekers will be passed over for interviews or in the final selection phase if prospective employers form a negative opinion of them based on their online presence Again, even if the information is not true.
Even working professionals will suffer if search engine results create a bad online presence for them. Salespeople might lose clients or have trouble gaining meetings, and freelance/contract workers might lose work opportunities if their old work appears ahead of an up to date portfolio in search results.
Business Reputation Management 
Research has shown that 90% of customers find online reviews to be a trustworthy source. Additionally, 80% have admitted to changing their mind about buying a particular product or service based on negative information found online.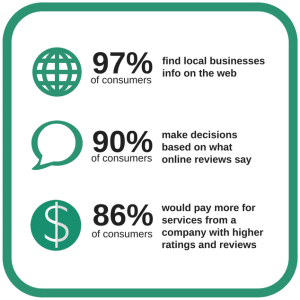 In this case, online reputation is directly tied to revenue and negative content that will cause potential customers to migrate to your competitors. 
Brand Reputation Management

Online Search Visibility Management

Crisis Reputation Management

Social Media Reputation

Online Review Management
Online Reputation Management 
Calculating your reputation score allows you to give a measurable and manageable value to how positive or negative your search results are. 
Have you ever tried Googling yourself or your business? What are some of the first things you find?
Review Sites

Social Networks

Images

Articles

Videos

Comments
These all get taken into account when calculating your score. Some companies will charge you to hide your reputation score while others will work with you to target the specific content online that is having a negative impact on your reputation, and will work directly on those sources. 
Think of your "reputation score" as your "trustworthiness score." 
When negative links are the first thing someone sees when they Google your name or businesses, it lowers their ability to trust you based on their first impression. Review sites with positive reviews build trust and turn happy customers into brand ambassadors. 
That's how important reputation is in today's world. People now judge you before they ever meet you by what they find about you online.
To understand this better let's take a look at how search engines like Google work.  
Online Privacy Management
Our Internet Privacy Management means keeping your name and information private on the internet. Online privacy management includes the removal of unwanted links, blogs, and images from your personal or business search results, permanently keeping your personal information off of people search sites and the rest of the Internet while also protecting your online reputation and privacy.
How Does Reputation Management Work?
The purpose of reputation management is to display your personal or business brand in the best possible light online.  In regards to your reputation, what can be controlled with reputation management? There are certain methods that can help you control what others see about you or your business online. 
How Reputation Management Works
Here are the various online sources and platforms where negative content can appear:
Google Searches
Many instances of reputation management start with online searches from Google and other search engines. Whether it is a search result, image or video that appears, you're at risk of having a negative reputation on search engines.
So what can you do to fight back against negative content on search engines? Here are a few ways to control your reputation:
Public Relations 
News articles are often the first thing that people see when they Google your business's name or peruse their news feeds. Even though people are aware that fake news exists, we still tend to believe what we read in the news. 
Online Reviews
Whether there are bad reviews on your website, or another website, fixing reviews can be important for businesses. Reviews play an important role with how consumers make purchasing decisions. There are many review websites that exist online including Google My Business, Yelp, Bing Places and many more. 
Images & Videos
Negative videos and images that surface online can affect the reputation of both businesses and people. Reputation management in context to online images and videos means removing or burying them.
Social Media 
Social media can be extremely damaging to reputation due to the ease of content going viral and reaching massive amounts of people. Social media platforms are used as a constant interaction, so managing your image and content and social media is important – and in cases where negative content arises, taking steps to removing it, if possible.
Actions to Remove Negative Content
What exactly can you control when it comes to negative content? Here are a few steps toward removing negative content.
Removal of Content
The first course of action that most clients ask for is the removal of negative online search results. This can be especially useful in specific incidents where personal images and videos are posted online or when there is negative content that is considered defamatory for the client or their business. 
One drawback to removal services is that the negative reviews, images and content can be re-posted on the same or other sites and this can become expensive, as well as discouraging, for clients who are looking to clean up their online reputation. 
Suppression of online search results
Suppression of online search results can sometimes be your best course of action. It will not only bury the negative content and links that are currently online but will also add a firewall of protection against future articles, images and links from showing back up onto your first pages of search results.
9/10 people who Google your name usually don't click past the first page of Google results, especially if they find what they are looking for on the first page.
For these reasons suppression is becoming the number one course of action for most clients when removal is not possible.
When deciding on a company or a firm for suppression services you should always look for people trained in reputation management vs just SEO or PR.
Professionals with years of experience will utilize strategies such as content marketing and negative keyword analysis to help disassociate clients from negative search results and associate them with more positive ones.
How Hiring Reputation Management Experts Can Help
Depending on how little or how much work is needed to restore one's online reputation and what approach, removal versus suppression, will be taken are all pricing factors for reputation management. 
Investing in online reputation management services ensures a return on investment no matter which area you choose to focus on. Any step toward solidifying a professional brand, whether business or personal, is a step towards benefitting your first impression on anyone who types your name or business into Google. 
When working with a reputation management company in any of these areas, you should look to utilize a strategy and plan specifically designed for your needs.
A professional reputation management service will work with you one-on-one to define a course of action to either remove negative results completely, or create a suppression plan with new content that helps build your brand from the ground up.
Is reputation management a legitimate and ethical practice?
Yes. Reputation Management is the new public relations for the digital age.
This question was first asked of Public Relations firms back before the age of the internet when PR agencies shaped and promoted an individual's business or brand through media relations. 
Fast forward to today's online world where over 41% of adult internet users, roughly four out of every ten Americans have personally experienced online issues. 62% consider it a major problem according to a recent survey done by the Pew Research Center.
The news doesn't get any better for U.S. teens, of which 59% are dealing with similar online issues, according to a 2017 Pew Research Center data study. 
This same study also revealed that social media companies and politicians are failing to address these issues.
Chubb Ltd recognized this consumer need. It started offering optional cyberbullying insurance protection back in 2016 to lower the cost of repairing your online reputation to its clients and their families to help pay for reputation management services.
Today more companies like Arbella Insurance Company are now starting to offer cyberbullying protection as part of their coverage. This illustrates how reputation management is quickly becoming a legitimate mainstream service.
PR agencies still help to influence print and media publications and communications to the press, however, once online, these publications can take on a life of their own. 
Reputation management firms take over where PR firms leave off by monitoring and managing communications online and prioritizing what is seen and said about you and viewed by others.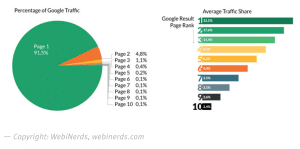 How to find a good online reputation management company
Here are a few key areas to look for when deciding which is best for you.
Do they offer a full comprehensive scope of services?

Are there strategies customized for each individual client and situation?

How is their track record and do they offer case studies or client references?

Are they specialized in the industry or following the new trend?

Is the work results-based?

Do they offer transparency when it comes to pricing and services?

Is their work guaranteed and for how long?

Do they offer monthly updates and reporting?

Most importantly how long have they been providing

reputation management services

?
Google is now your online resume and business referral and social media is now part of your background check. Both are critical to your success and career advancement.
Reputation911 aims to help you look good online by improving your reputation with services for business reputation management and personal reputation management as well as an array of other removal and online review services.
About us
We are a Online Reputation and Privacy Management Company that helps our clients Restore, Promote, and Protect their online image.