How to Remove Negative Content
Whether you are a business, brand, or individual, it is essential to know how to remove negative content and feedback from search results in order to maintain or restore your good reputation online.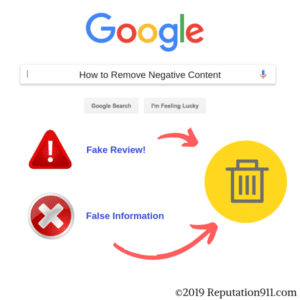 When negative content shows up about you or your business online, the effects can be catastrophic to your online reputation score. Whether it is something as simple as a grammatically incorrect post made in the comments section of a blog, or a news article that connects you to a crime, you will want to remove negative content before it leads to a reputation crisis and a false representation of your brand.
Common unwanted and negative results appearing in search engines that may provide false or inaccurate information include:
-Online Reviews
-Complaints
-Legal Issues
-News Stories
If you are looking to remove negative results and content that are damaging to your reputation, consider these three basic removal steps to take back control of your online reputation:
Reach out to the Content Owner
Many times, the website that hosts content about you does so with no malicious intent. It might be a comment on a blog post that you wish you hadn't made, or a writing sample you posted online years ago that reflects poorly on your current skills. In that case, contact the content owner and ask them to remove it from their website. The webmaster will be more inclined to help if you are honest about why you want to remove the negative content, and how it hurts your online reputation. Once it is taken down it will de-index from Google within a few weeks. To speed up the process, you can use Google's URL removal tool to inform Google that the content of the site has changed.
If the content owner does not want to remove  negative content, or you do not feel comfortable asking them to do so, then you should practice personal online reputation management instead. The most effective way to do so is to create positive content for yourself that suppresses the negative content down in search results and off the first page of Google. This can include social media accounts, websites, blogs, press releases, business listings, videos, and beyond. Make sure that the content presents you in a positive light so it helps improve your online reputation, making a great first impression for your target audience and online users.
Hire a Reputation Management Company
The task of repairing your reputation is an important one, and you can't afford to mess around if you lack the expertise to create positive, search engine optimized content. Reputation911 can help you to regain control of your online reputation by capitalizing on our content creation expertise to create content that will rank highly on Google. At the same time, our legal team of Internet Privacy Attorneys will apply pressure to website owners so that they will remove negative content that you do not want online. Once the content harming your online reputation is removed, the content we have created for you will take over the first page of Google and keep content posted in the future from hurting your reputation.
To find out more about how we can help you remove negative
content, fill out the form on the right side of this page for a free consultation or call 866-MY-REP-911.
About us
We are a Online Reputation and Privacy Management Company that helps our clients Restore, Promote, and Protect their online image.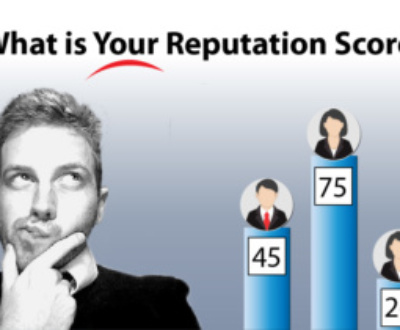 Reputation Score is the measurement of the overall value of an individual…