Reputation Management for Teenagers
Today's teenagers spend a lot of time on the internet but it's nearly impossible for parents to oversee their every move. One misstep on social media or a blog that is not caught before it is indexed on Google could do major damage to a teen's online reputation. While it is important for individuals of all ages to monitor, protect, and promote a positive online reputation, a negative online reputation causes the most problems for teens.
Most teens lack a resume full of experience and achievements when applying for their first jobs or even admission to college. A recent study from Kaplan found that 29% of college admissions officers have Googled candidates while 31% have visited the student's Facebook or other social media profile. Hiring managers also frequently turn to the internet to evaluate candidates, even for part-time or summer jobs.
Fortunately, the number of teens who are concerned about the social media privacy and online reputation is increasing. Pew found in its latest survey of teens and social media usage that teens are sharing more information about themselves online than ever before, but they are also taking steps to protect the privacy of this information. 60% of teens say they have set their Facebook profiles to private and 59% have deleted or edited something they posted in the past.
In spite of this progress, teens are still making mistakes. 19% told Pew they have posted updates, comments, photos or videos that they later regretted sharing. This number will continue to grow. Facebook announced in October that it will no longer be "protecting teens from their own bad judgment", opting instead to alter the default privacy settings for teenagers. In this day and age it is crucial they understand what their digital footprint is and how a negative online reputation will hurt their long-term goals. You can protect your teen's online presence with these four personal reputation management tips:
Define "digital footprint" for them: Explain that everything posted on the internet now will still be there in the future.  Emphasize that what they post on Facebook and other sites will shape the perception future employers or college admissions officers will have of them. Getting teens in the habit of thinking through status updates and posts before hitting "Submit" will help minimize problems down the road.
Conduct an audit: Google your teen and see what first impression Google provides. Click on each of the links on your teen's first page to see how he or she is representing themselves on those sites. A Twitter account is not a red flag but tweets with profanity, sexual content, or mentions of drug use will be seen by more than just their followers.
Help them build a more accurate online image: Help your son or daughter develop a positive digital presence by building a website to showcase their accomplishments and interests. Purchase YourChildName.com and host a blog on the site where your teen can discuss his or her interests. Consider assigning prompts such as "What do you plan to study in college?", "What is your dream job?", or "What is a volunteer experience that contributed to your personal development?" and read over the responses before publishing them. These blog posts can serve as a way for college admissions officers or hiring managers to learn more about a teen while also giving him or her the opportunity to develop writing and web design experience.
Hire a reputation management company: When a teen's misstep has made its way onto the first page of Google, it is time to seek outside help. Reputation911 offers personal reputation management services customized for teenagers. We have successfully helped teens by removing and suppressing social media posts, outdated accounts, inappropriate pictures, and mugshots. Our content creation team then works with your teen to create an online presence that enhances his or her professional and academic achievements so that his or her personal search results are transformed from a liability to an asset when applying for jobs or college admissions. Find out how we can help your teen by calling 1-866-MY-REP-

911

 for a free personal reputation management consultation, or by filling out the form on the right side of this page.
About us
We are a Online Reputation and Privacy Management Company that helps our clients Restore, Promote, and Protect their online image.
Request a Consultation
Speak directly to our engineering or investigative team to start working on your Personal or Business Reputation today.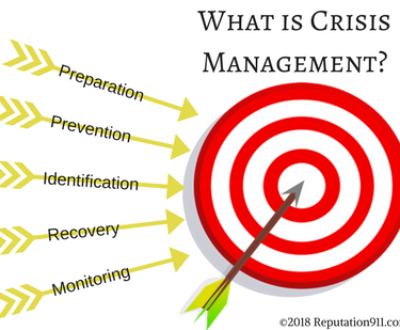 Crisis Management is an essential process and strategy developed by a business or…