Students, teenagers, and parents should be aware of the importance of reputation management best practices and the benefits of establishing a professional online image as they prepare to apply for college or their first job.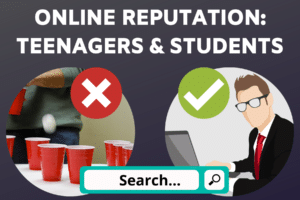 The world lies within the palms of our hands through our Smartphones – something quite daunting and limitless for both young and adult minds. It's easy to share content that is seemingly harmless, but it's easy to tip the scale and share a little too much on social media. Things can be taken out of context, misused and skewed regardless of our own intentions.
Regardless of intent, engaging on the web leaves a traceable track of information back to the person behind the screen. What you post online isn't just a feed of "likes" and "tweets," it is also a depiction of yourself and your online reputation. 
Why is reputation management so important for teenagers and students? 
Facebook, Twitter, Instagram, and Tumblr are the 4 most widely used social media platforms to share both visual and opinionated material geared towards a public audience. Unfortunately, the harshness of the web does not discriminate against the innocence of teens and young adults who use those same social platforms. As of 2019, a whopping 2.9 billion people use Facebook alone. Anyone as young as 13 can become part of that number. Instagram is equally as massive with over 1 billion users every month. That's a pretty big audience don't you think? 
Unfortunately, teens and young adults don't always understand just how important it is to limit what they share with those billions of users. When we're young our main focus may lie on having fun, but sharing that post from the party last Friday, or that video from the bar might not be so fun down the road when applying to colleges and jobs. 
What can parents do to help their teens protect a positive online reputation?
Have an Open Conversation
As a parent, it's important to understand just how powerful social media can be. Talking to your teens before they share online can be a simple conversation (they might give you an eye roll, but they'll thank you down the line). Although as parents and mentors we wish to protect young minds from the harshness of reality, it's impossible. Instead, education is the best practice to teach them how to make those decisions themselves. Instead of facing things from a negative standpoint, use them as an opportunity to learn better judgment and create healthy boundaries for young kids and teens.

A Simple Google Search
Show your teen firsthand just how easy it for others to find information on them. This can be as easy as typing their name into Google and hitting search. Images, links and profiles will be among the first search results. Getting teens in the habit of thinking through status updates and posts before hitting "submit" will help them minimize problems down the road.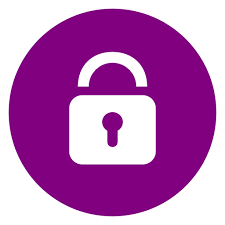 Set Accounts to "Private" 
Account settings can be set to "private" on almost any social media account. This allows for some buffer between what your teen is posting and the size of their audience. Urge them to only accept follower's profiles that they know personally and trust, and are comfortable sharing their personal information with. 
When is it Time to Hire a Reputation Management Company?
Developing a reputation management strategy early on can help protect your teenager from suffering a personal reputation crisis. When a teen's misstep has made its way onto the first page of Google, college admissions offices and potential employers may develop a bad first impression of your child and move on to the next applicant. However, if your child has developed a strong and professional online presence, they are likely to have an advantage over other applicants who may have a negative online presence or no online presence at all. 
Reputation911 offers personal reputation management services customized for students and teenagers.
Reputation911 can help students and teenagers take control of their online reputation by removing and suppressing social media posts, outdated accounts, inappropriate pictures, mugshots, false or misleading information, and beyond. Our team will work with you and your teen to create a professional online presence that enhances his or her academic achievements as well as career experiences and goals so that their personal search results are transformed from a liability to an asset when applying for jobs and college admissions.
For a free consultation call 1-866-MY-REP-911 or fill out the form on our website.
We are a reputation management company that helps to make you Look Good Online.