How to Use Social Media to Promote Your Brand
Step 7: Understanding Different Social Media Platforms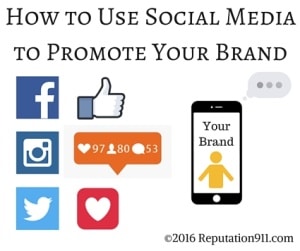 Social media has become an increasingly central aspect of our lives. We find ourselves checking our social media timelines and newsfeeds whenever we have a split second to spare.
Because so many people are looking at social media every single day, it is important to develop a strong understanding of each platform to effectively promote and display your brand online in a way that your audience will see it, enjoy it, and stay interested.
No two social media platforms are alike
Every social media platform is distinct in its own way when it comes to sharing, posting, and displaying content. Major differences can include things like:
-Audience Demographics

-Content Length

-Sharing Options

-Reaction Options (likes, favorites, dislikes, etc.)

-Type of Content (text, links, photos, videos, etc.)
Because every site serves a different purpose and reaches out to different audiences, knowing how to use the sites that best reflect your target audience will increase your online following and the success of your brand.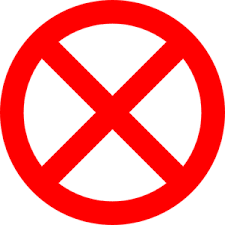 You don't want to simply share the same content in the same form across all social media channels.

 Instead, learn how to use the most popular social media sites to their fullest potential and create unique, interesting content to match the functionality of each site you post on.
-Facebook 
With over 1 billion users worldwide, Facebook is one of the largest social media platforms with one of the most widespread and diverse audiences. While Facebook started out as a place largely for young students or recent college graduates, it has now expanded to spark the interests of many adults and older individuals looking to stay in touch with their children, long lost friends, co-workers, and other family members. With so many people on Facebook, the content you post has the chance to spread rapidly and even go viral.
Facebook allows you to easily share content in a variety of ways, through images, videos, links, texts, hashtags and more.
A post has a higher chance of being seen, read, and shared on Facebook if it has a quality eye catching image, an attention-grabbing headline, a short interesting description, and a link to read more.

-Twitter 
While images can also improve the reach of your tweets, Twitter is more of a content, news, and opinion based platform. Twitter is a platform that can really bring some personality to your brand, but doing so can be a bit challenging. With only a small amount of characters allowed per tweet, you must make your posts short, sweet, and to the point while also making them interesting and entertaining enough for readers to want to hit the follow button and keep reading.
Here are a few examples of some entertaining and successful posts from some big name brands: http://blog.hubspot.com/blog/tabid/6307/bid/33488/14-Funny-Brands-You-Can-t-Help-But-Follow-in-Social-Media.aspx#sm.0000008tktae3bfg1ufjtpvbf6ai2.

Twitter is also one of the best places to find out what is happening right now. People from all around the world are constantly tweeting the latest updates from breaking news stories, current events, and their personal lives. Joining the conversation about what's going on in real time will help keep your brand relevant and fresh.
-Linkedin
Linkedin is different from other social media sites as it is almost entirely professionally based. While there is certainly some entertainment value to consider when creating posts and updates on Linkedin, most Linkedin users are mainly concerned with a few particular things: finding a job, hiring a new employee, connecting with people in their industry, seeking professional services, etc.
Because Linkedin is so professionally based and many groups within the platform are "invite-only", there are much fewer fake or spam accounts, leaving the space open for professionals and industry leaders to engage and create enticing conversations.
-Instagram
In recent years, Instagram has risen in popularity as a social media platform where people can go to receive quick, high quality, and unique content. Instagram is largely based on image and video, but how you put it all together can make or break the visibility of your post.
The first step is creating an attractive, eye-grabbing image. The second step is to maintain people's interest with a catchy phrase or unique description with a few popular or trending hashtags.
Check out some of these creative brands who have used Instagram to turn everyday objects or life moments into works of art: https://www.diygenius.com/15-creative-brands-to-follow-on-instagram-for-inspiration/.
Things to Remember
Visuals including images, videos, and infographics can increase the chance of a post being viewed, shared, liked, or commented on.
Attention grabbing, unique content paired with the use of trending hashtags will help your brand stay interesting and relevant.
Customizing each post to its specific platform will increase your brand's creative outlook and demonstrate a knowledge and strong grasp of the latest social media trends.
*Reputation911 Reminder* Social media users can sometimes be annoyed or turned off by brands that flood their social media accounts with self-promotion.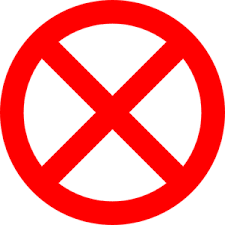 Don't over self-promote and push others to like your brand or your product, as it will often just turn them away.

 Instead, incorporate your brand's message into smart, funny, and entertaining posts that allow social media users to like and engage with your posts more naturally.
*Reputation911 Recommendation* Plan or schedule your posts for specific times of the day when there is a high amount of traffic for a particular social media site. For example, social media sites like Linkedin may receive the most views during business hours, while other sites may be more popular to browse through in the evening, on weekends, or during lunch hours. Knowing the best time to post on social media will give your posts a higher chance of being shared and seen by a larger audience.
To learn more about how to harness the power of social media to promote your brand, request a free consultation today. Reputation911 can help you take the first step in protecting your online reputation and building your online brand.
About us
We are a Online Reputation and Privacy Management Company that helps our clients Restore, Promote, and Protect their online image.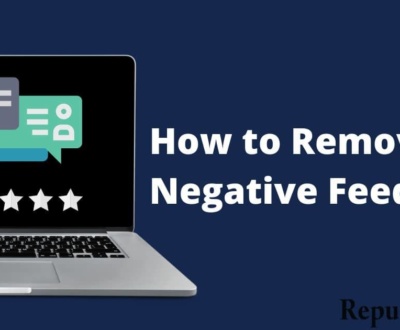 Negative feedback via links, reviews and news can be detrimental to the…