6 Steps to Promote Your Brand with Social Media
Last Updated on February 20, 2023
Social media has completely changed marketing and advertising for businesses of all sizes, from fortune 500 companies to small businesses and everything in between. Regardless of company size, social media can be an extremely valuable advertising tool when used correctly in  marketing strategy.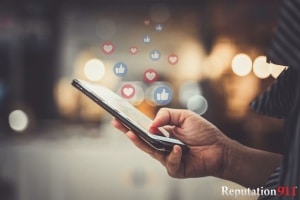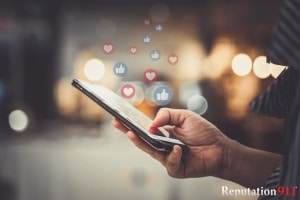 Just like any tool with some heavy weight, you need to know how to use it before you end up hammering your thumbs by hitting publish on a simple tweet that could completely miss the mark in your business's advertising efforts. 
Here is a foolproof guide to help teach you how to develop a social media strategy to promote your brand easily and, most importantly, successfully.
1. Develop your brand identity
Developing a strong identity for your brand is where it all begins. You have your basics like logo and color scheme, but there's much more to creating a graphic design concept that truly conceptualizes your brand.
Social media is divided into platforms like Facebook, Twitter, Linkedin, Instagram and YouTube, just to name a few. Your brand identity needs to be consistent across all of those platforms to create a sense of regularity that a consumer can trust and understand. The idea is to keep your message clear and unique. 
Consistency is key
Creating content that gives your targeted audience a look and feel that allows them to truly understand your business and doesn't have to be difficult – it's actually the opposite. 
Take a look at this social media design package: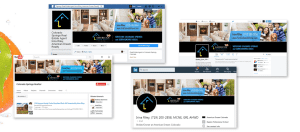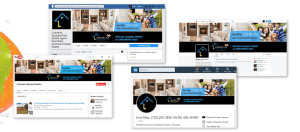 Depending on which platform you choose to work with, the logotype and banner image are really the only things that change visually.
Notice how the color scheme is basic, sticking to blue, yellow and black. The images they use in the banners speak to the audience they're looking to connect with, and it gives the consumer the ability to understand that brand and what it offers.
Developing a strong brand identity comes down to creating a consistent voice that can be easily translated across multiple social channels and platforms. 
2. Define your target market and audience
Now it's time to define your target market and audience to increase brand awareness – you know who you are, and now it's time to find the people you're trying to connect with. 
Understanding demographics
Every business is different, therefore, every target market and audience is different. Several key factors differentiate between the best group of people who will be most interested in what you have to offer. 
To find that specific group of people, you have to look at some demographics:
Location

Age

Occupation

Gender 

Ethnicity

Income

Education 

Marital Status 

General Interests
By utilizing demographics, you can clearly target a potential customer based on how interested they would be in your products or services.
For example, if you're a single food truck service in Washington, DC, it wouldn't make sense to advertise your famous vegan burritos in Alaska. If you're opening up a cigar bar downtown, you probably don't need to advertise to women under 25 with interests in DIY crafting.
You have to consider things like where people live, how old they are, their gender, ethnicity, and even things like income and marital status – it's all taken into account when finding your perfect target audience and market.
3. Find your brand's voice
Sometimes it's not always what you say, but it's how you say it. In order to perform social media marketing correctly you need to distinguish your brand's voice from the rest of the crowd. That's where brand archetype comes into play. 
What's a brand archetype? 
A brand archetype allows you to distinguish one brand's voice to the next. Just like targeting your audience based on specifications, you do the same for the "flavor" of your brand.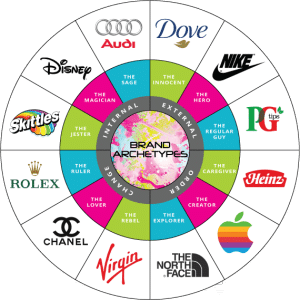 These well known brands are all very popular, but they are widely known because of how they advertise. They all have very distinguished brand archetypes. 
Notice how The North Face is noted as "the explorer," and is very different from Dove which is considered "the innocent." Odds are you would notice something very different if a North Face commercial was draped in silky cotton sheets and soft bubbles instead of an orange waterproof puffer jacket and a little dirt, right? It's not just the product, it's the attitude it gives off through visual content.
4. Choose the right social media platforms
Not every social media platform is best suited for every business. For instance, Facebook, Twitter, Reddit Instagram are very different from LinkedIn. The latter is more useful for advertising designed to reach a more professional crowd, whereas the others are seen as much more casual. Your social profiles should be created with attention to brand authenticity to foster a social network that brings people together who agree with your mission. 
Developing a strong base of which social media platforms you'd like to focus on is a great starting point. You don't need to go 100% on every platform, just choose which ones work best for you to stick with in the beginning. Consistency is crucial, and choosing too many platforms to keep up with can be counterintuitive.
Understanding conversational marketing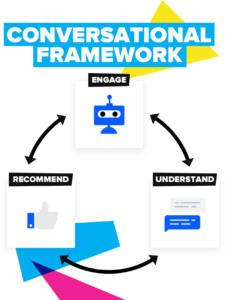 Contrary to popular belief, you don't always need to partake in paid promotional posts to be successful in branding online. Organic results are always the way to go, but it's figuring out how to do it naturally that's the hard part. 
Marketing and advertising trends are stepping back towards the conversation. The consumer wants to feel connected to you on a personal level. It's in the name, social media is meant to be social.
In order to be confident enough to use your social media posts to open a conversation on a public platform, you need to utilize the skills listed above to have a strong enough understanding of your brand. That confidence comes across to your consumers and establishes their trust and customer loyalty.
5. Create a posting schedule
The next step is to get your posting scheduled marked out on paper to help keep you on track and free of stress. Knowing what you'll be posting, where, and when is all you need to constantly move your business toward successful organic search results. 
How often is too often to post? 
Some people get a little too excited and want to share posts left and right thinking it will increase traffic to their website. Wrong. 
It's important to pay attention to when your audience is most engaged on the varying social platforms, and space out postings so your followers don't get overwhelmed and bored with your content sharing, and in result unfollowing your account. 
Utilize blog sharing
A great way to stay consistent with your posting schedule is by using it to share information with links to your site by utilizing a blog post. A good social media presence should be based on answering the question, "is the content I'm sharing valuable?"
Utilizing blog posts to expand on your areas of expertise and sharing them across multiple platforms is great for boosting traffic to your site.
6. Measure your social media impact  
In order for success to be manageable, it needs to be measurable. Google analytics are a simple way to give you concrete, visual measurements of just how much traffic is coming to your site from the different social media accounts you're utilizing to boost traffic. 
By keeping up with how much impact your efforts are making, you can start to tweak your methods to improve the process and get better and better over time. 
This formula has been tried and true time and time again by our advertising professionals, used to create strong online brands for our clients, both business and personal. By sticking to a plan that helps promote your brand, your organic search results will reflect those efforts, placing you above all competition and reaching the people who want to connect with you or your business!
We are a reputation management company that helps to make you Look Good Online.