Whether it comes to a fortune 500 company or a small business of 1, everyone is interested in increasing their visibility online. Ranking higher in online search results has never been more important in connecting businesses to their target audience efficiently and effectively.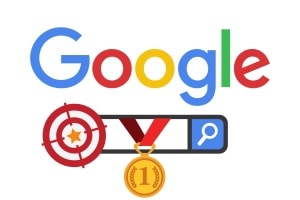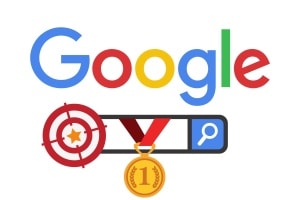 Here are 3 easy ways to improve your Google search ranking that actually work!
You'll hear a thousand different ways to bump up your SEO, but the fact of the matter is it comes down to putting in a little elbow grease and banking on a lot of patience. Here are 3 of the simplest and most effective ways to improve your Google search ranking that actually work:
1. Start with your SEO basics 
In order to improve, you have to know where you stand currently. Producing great content becomes a lot more important when it's published on a well functioning website. In order to rank on Google, you need to understand these SEO basics. 
Define Search Engine Optimization
You've probably heard a lot of terms thrown around when it comes to SEO, but what do they all mean? 
When we talk about being found online, we're talking about Google. Essentially, Google is holy grail of all things searchable, and it's in your best interest to know how it works if you want to be found easily in the "yellow pages" of the internet. 
Out of all the users worldwide who turn to the internet to answer their questions, over 75% turn to Google to answer their question.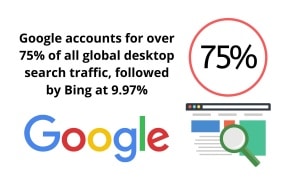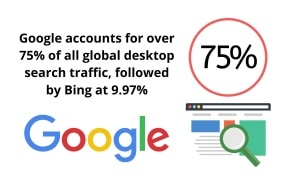 When you type your question into Google and hit enter, within seconds the world wide web is scoured to bring you the best matched search results. Google reads each link and breaks it down to find information that leads it to believe what is, and what isn't the best match to answer your question.
How good Google thinks the links are will directly result in how they are ranked with the best match landing directly at the top of your Search Engine Result Page, or (SERPs). 
The better your SEO, or search engine optimization, the more Google will like your content. The objective is to be clear, concise, engaging and informative with attention to your key term, or search term. 
Evaluate your website's structure 
The web pages that make up your site are not only important for Google, they're also important for user experience. Your site needs to be user friendly and up to speed in order to perform well in regards to SEO.
Run through your website and try to look at it through the eyes of someone who is seeing it for the first time. Is your message clearly conveyed? Is your website easy to navigate? Is there too much text or too little? There are several SEO audit resources that can help you view your content with SEO guidelines in mind. 
Understand key ranking factors 
Publishing quality content is arguably the most important key ranking factor, among many others. Things like making sure your website is safe, mobile friendly, has a high domain authority and performs with a high page speed are also quality factors that will help when ranking. 
2. Optimize your content for SEO
Now that you understand what search engine optimization is, let's take a look at how to do it. 
How to optimize text 
Optimizing your text involves producing high quality content that accurately corresponds to keyword phrases and meta descriptions.  Your keyword phrase is often the long tail search term you plug into the Google search bar, whereas your key terms are the factors that make up the search phrase. 
For example, if you're looking up "best pizza restaurants in Boston, Massachusetts," your key terms would most likely be 'pizza restaurants' and 'Boston, Massachusetts.' This will help guide you to write content that best supports those key terms, in turn helping search engines recognize the validity of your content. Key terms are the hints that get Google to listen. 
How to optimize images 
Optimizing your images is also an extremely important SEO tactic when trying to increase your Google search ranking. In a study that compared mobile device traffic versus desktop users in 2013 compared to 2018, mobile users increased by a whopping 222% worldwide. That's a pretty considerable difference, and you best believe optimizing your images will help you in favor of that statistic.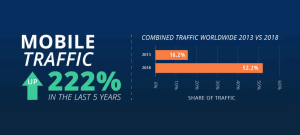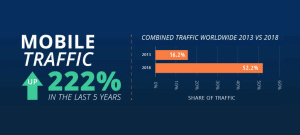 Resizing you images to take up as little space possible will help with SEO and page speed. Utilizing title tags and alt tags for the images and relating them to your search terms and keywords will also help Google recognize and pick up images in search results to give you a better chance of ranking higher.
3. Fix internal and external linking 
You've done a deep dive on your website, and took the time to improve your content internally, and now it's time to look at what's happening externally. Links to your site are also a determining factor when considering improving your ranking in Google search results. 
Don't ignore broken links 
Having broken links connected to your site is like carrying around heavy luggage with nothing inside. Doesn't quite make sense, does it? It slows you down, wastes your energy, and quite frankly just isn't a good look. Ignoring broken links does the exact same thing for your website. 
Acquire healthy links 
If you've got broken links, you can either get rid of them completely, or reconnect them to healthy links. It's an easy fix that makes a big impact, especially if you link to outside credible sources with high domain authority. The better resources your site is hanging around with, the more credible you'll appear to Google. 
Is there a "one size fits all" SEO shortcut? 
When it comes to content marketing, SEO is king. With that being said, there is not an easy shortcut as an "end all be all" approach to search engine optimization. Google is constantly updating algorithms and becoming smarter in order to be the best search tool it can possibly be.
Though it can be frustrating at first, following along with these tips and making consistent efforts on your website will without a doubt increase your Google ranking, bringing you higher and higher to the top of first page search results. Working with a professional to outline a fool-proof SEO plan can make dramatic improvement in your own personal success or your business.
We are a reputation management company that helps to make you Look Good Online.