First Page of Google for Individuals
By now everyone should recognize the importance of ranking on the first page of Google. 95% of searchers do not bother looking past the first page of Google. For an individual, your first page Google search results are your chance to make a good first impression on whoever is searching for you, whether it is a hiring manager or even a potential date that you met the night before. This blog post will take a look at how individuals can benefit from having control over the first page of Google. Be sure to come back tomorrow for a blog post on how businesses can benefit from having control over the first page of Google.
Benefits for Individuals
If you have not googled yourself recently, then you do not know how you are being perceived online. Despite all of the hard work you have put in to building a solid reputation among friends, family, co-workers, and others, information on the first page of Google could be destroying your reputation. By actively managing your online reputation, you will ensure that anyone who searches for you likes what they see.
When you apply for a job, hiring managers will always perform a thorough background check. While that used to entail calling references, it now means that hiring managers search for an applicant online to learn things like how they represent themselves on social media accounts and whether any other problematic items like a mug shot or arrest report show up. Hiring managers will also make sure that you have not misrepresented yourself in any way, so you must make sure that the information on your resume is consistent with the information about you online. For instance, if you did not list your most recent job on your resume then make sure that you never tweeted about that job.
When truly damaging content is out there for an individual, our My Online Reputation package is a perfect option for removing and suppressing content from the first page of Google. To find out what damaging or misleading information is out there for you, fill out the form on the right for a free consultation.
About us
We are a Online Reputation and Privacy Management Company that helps our clients Restore, Promote, and Protect their online image.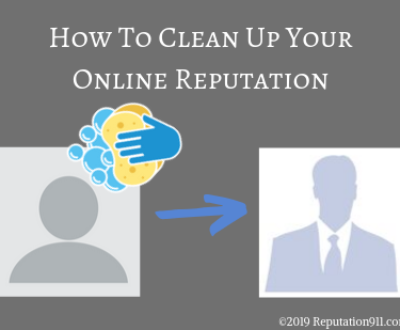 Cleaning up your online reputation involves a series of steps where a…