How To Check Your Online Presence
Last Updated on February 22, 2023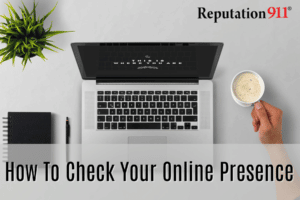 Everyone who uses the internet leaves a digital footprint, whether you are conscious of it or not. With so much of our lives taking place on the internet, your online reputation counts just as much, if not more, than your 'real life' reputation. Take control over your reputation by checking your presence online today.
Why Should I Check My Online Presence?
Everything you do online has the potential to be seen by anyone. Comments, blog postings, social media activity, and anything else you say or do online can affect how you are perceived by others.
Hiring managers can look you up online and decide whether or not to go forward with your application based on what they see. If you run a business, people may not support you if they see negative content about you online.
If you have any kind of presence on the internet, that will be how many people first encounter you. Whatever you post online will be how others perceive you as a person, whether it is good or bad. Your online presence can open doors, as well as close them.
Online Presence Checker
There are many online tools that you can use to help make checking your online presence much simpler and more effective:
Google Search

is the world's most powerful and popular search engine, which makes it a go-to tool to manage your presence online. Go into Incognito Mode in your web browser and enter your search terms, such as your name or business name. Go through at least the first page, as well as Google Images.

Google Alerts

is an essential digital marketing tool. Simply enter your search terms, and you will be notified regularly through email when your keywords appear in search results. This will help you monitor anything that is said about you online.

Use a

social media monitoring tool

such as Mention or Hootsuite to keep track of all of your various online accounts.
Managing Your Online Presence
Having a positive online presence is important for connecting with your audience and building professional relationships, but how do you maintain it? Here are some key tips for managing your online presence:
As a content creator or business owner, it is important to respond to people promptly and professionally. Engage back with the people who engage with you online.

Post regular, positive content. Take a multi-media approach to content creation through blog posts, pictures, and videos.

Ask customers to leave you reviews, especially on

popular review sites

such as Google and Yelp.

Know who your target audience is, as well as the kind of content they want to see and engage with.

Be authentic and transparent. People respond well to those who feel relatable to them in some way. You should also own up to mistakes instead of trying to cover them up because people will find out.

Think about the long-term. Maintaining your online presence isn't an overnight effort. You have to have goals and strategies for the long haul.
If there are less than flattering things about you online already, there are some steps you can take to mitigate the damage:
Delete blog posts that are either badly written or don't paint you in the best light.

Create professional profiles on new websites.

You can't delete every negative piece of information about you online, especially if you did not post it yourself. However, you can post positive content to try and suppress the negative.

Form relationships with people in the media, such as publicists, journalists, bloggers, etc.
Can Background Checks See Private Social Media?
Job seekers often find that prospective employers will go through candidates' social media sites during the hiring process. These social media background checks can make or break an employer's decision to hire you.
Whatever you post on social media can inform an employer's perception of who you are. Through social networks, they can get an idea of your writing skills, goals and ambitions, and personality. You want whatever they find to be a positive reflection of yourself.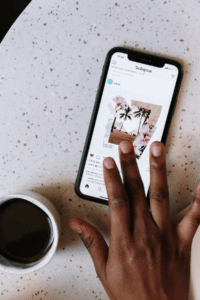 How To Do A Social Media Check-Up
Conduct a social media screening of yourself by checking all of the social media profiles that you have. As a professional, you should make sure your LinkedIn profile is up to date, but check other social media accounts such as Facebook, Instagram, and Twitter, to name a few.
Follow these tips for a social media check-up:
Delete old accounts on sites that you haven't used in years.

Set your personal social media sites to private. That way, only close friends and family can see what you post. Do not accept follow or friend requests from anyone outside your inner circle.

Be mindful of what you post. Even for a private account, content can still get out there if someone decides to take a simple screenshot. If you wouldn't want your grandmother to see it, think twice before posting.

On your public accounts, make sure you come across as professional by posting nice pictures and a well-thought-out bio.
In Closing
Checking your online presence can be a daunting task, especially if there is less than flattering content out there. With these tips, you will be well on your way to improving your online reputation and creating a positive presence on the internet.
The experts at Reputation911 are here to help you with your personal reputation management needs. Contact us to request a free consultation.
We are a reputation management company that helps to make you Look Good Online.