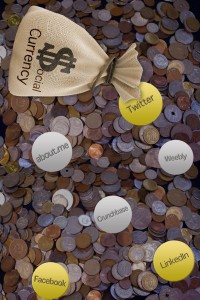 Definition of Social Currency:
Social currency is becoming the new buzzword for your personal and business brands, although the term is commonly misunderstood. Reputation911 defines social currency as the accumulation of social media sites, the level of popularity on those sites, along with the quality of followers that brings a value to your personal or company brand. Many high profile celebrities, Fortune 500 companies, small business, and individual professionals are investing money to measure, build, and protect their online image.
What is Your Social Reach:
Social currency defines the worth of your business by promoting your brand through social platforms: Facebook, Twitter, LinkedIn, etc. Knowing what your social reach or impact is through Facebook and Twitter, as well as how to best communicate that brand to your potential customers is vital.  An example of how customers can see the value of a company through social currency is when they visit a facebook page. If the company's Facebook has 30 people who liked them, most of whom are clearly friends of the owner or spam Facebooks, and the company seldom writes posts; the customer is likely going to dismiss the company.  Whereas if the company has upwards of 300 or more quality, respectable likes and writes relevant posts frequently, then the potential customer is likely to respect the company as a legitimate and viable business.
Benefits of Social Currency:
Almost everyone in today's world has social currency already, but most don't know what it is or how to use it to their benefit.  Essentially social currency exists when a person or company has multiple social media accounts on various platforms, but it gains strength or value when people share from one account to the next. Now a days, it is very difficult for a company to be successful without being seen as successful online.  Companies need to be able to easily inform people about their business and connect with the public. Building social currency allows people and companies to reach a large variety of quality people or customers and boost their image or brand.
Branding and building an online reputation are essential to optimizing your Social Currency. For more information on how to build social currency to benefit you or your company visit Reputation911.
About us
We are a Online Reputation and Privacy Management Company that helps our clients Restore, Promote, and Protect their online image.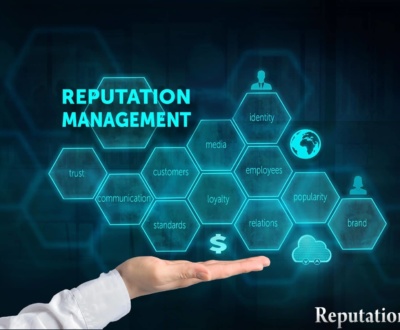 Reputation management also known as ORM is the ongoing process of monitoring and…