Google Places Reviews and Online Reputation Management
Online Consumer Reviews can make or break your business.
Are negative or fake reviews hurting you or your business ?
Do you suspect a competitor is posting negative reviews against you ?
Are you Frustrated by the lack of response from Google and other social networks to fix the problem?
Do you feel like you have no control over your online listing's on Google Places and other social networks.
Your are not alone, thousands of business owners just like you search for answers and looking for someone to help!
Take control of your online reputation with specialized products and services from Reputation911 that have both an immediate and long term effect.
We Restore:  Our team will investigate every threat to our clients reputation and attack each one head on.
Our Internet Investigators will uncover the source with IP Tracking.
We will remove all negative reviews and attacks on you or your business that are determined to be competitor driven, disgruntled employees, fake or spam.
One Example below of how Internet technology is being used.
The Cornell fake review spotter.
Can you tell which online business review is real and which one is fake ?
Cornell University researchers have developed software that they say can detect fake reviews (PDF) (Link is no longer working). The researchers tested the system with reviews of Chicago hotels. They pooled 400 truthful reviews with 400 deceptive reviews produced for the study, then trained their software to spot the difference.
The software got it right about 90 percent of the time. This is a big improvement over the average person, who can detect fake reviews only about 50 percent of the time, according to the researchers.
The software showed that fake reviews are more like fiction than the real reviews they're designed to emulate, according to the researchers. In part, deceptive writers used more verbs than real review writers did, while the real writers used more punctuation than the deceptive writers. The deceptive writers also focused more on family and activities while the real writers focused more on the hotels themselves.
The research team's next steps are to use the technique with other types of service reviews, like restaurant reviews, and eventually try it with product reviews. The idea is to make it harder for unscrupulous sellers to spam review sites with fictitious happy customers.
Answer: the one on the right is fake.
(Credit: Myle Ott, Cornell University)
We Promote: Our online search intelligence products work as both an online image and visibility builder to increase your online presence on Google, Bing, and Yahoo.
Realizing that many customers want to find businesses right down the street, local business listings (Places pages) are ranked ahead of their national competitors.
Business that offer great value (generally judged by customer reviews, quality of information in their business listing, citations/links from other sites, photos, etc.), not just the highest bidder.
We Protect: Our team of will conduct a complete due diligence investigation, Identifying and eliminating any threat to our client, taking every measure needed to mitigating the impact and control what people are seeing.
We Monitor: Our social media intelligence products give you real time protection and 24/7 monitoring.
Now that you know what we do, what are you waiting for? Customers won't wait for you to fix your online reviews; instead they will turn to your competitors. Clean up your online reputation by tapping in to our online reputation management expertise by calling 1-866-MY-REP-911 today
About us
We are a Online Reputation and Privacy Management Company that helps our clients Restore, Promote, and Protect their online image.
Request a Consultation
Speak directly to our engineering or investigative team to start working on your Personal or Business Reputation today.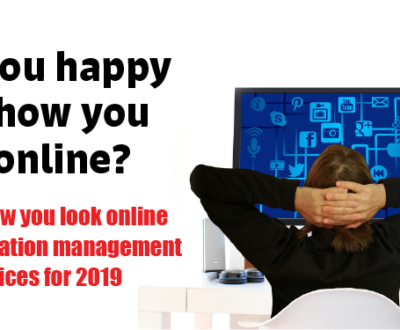 While we continue to change and grow from year to year as…