Foursquare Unveils New Mobile Foursquare
Recently Google announced that it is replacing Google Places with Google+ Local in order to keep up with local Google search trends. That announcement signaled to individuals within the mobile marketing, local business marketing, and online marketing industries that their three industries will soon be one and the same. Now another company is taking steps to gain more market share in the local search market: Foursquare.
Foursquare was the mobile check-in app, which fans could use to let their social media connections know that they had just walked into a shop, restaurant, or other local destination. Now the app has been completely re-built to function more as a recommendation service, after co-founder Dennis Crowley noticed that people were using the app not to check-in, but to see where their friends were.
What changes has Foursquare made?
The new "Explore" option on Foursquare will use date from your recent check-ins, check-ins by your friends, check-ins by people like you, and your current location to suggest places for you to visit. It even offers you the ability to restrict suggestions to locations that offer free Wi-Fi, or a specific type of food. Discovery features such as menus, contact info, and driving directions are also available for restaurants. You can learn more about the changes in Foursquare's blog.
What do these changes to Foursquare mean for my small business?
Businesses need to maximize their online visibility, so that they will be found by users of Google+ Local and Foursquare. The best way to increase online visibility is with the use of online reputation management resources like social media, search engine optimization, and public relations. Organizations like Google and Foursquare are moving fast to implement changes, so your business cannot afford to wait for key decision makers to get on board and overcome the learning curve of implementing these new strategies. Instead, your business should take advantage of the experience and expertise offered by Reputation911.
 Our new business visibility package will make sure that these new trends in local search do not leave your business scrambling to get noticed, so call us today for a free business visibility assessment.
About us
We are a Online Reputation and Privacy Management Company that helps our clients Restore, Promote, and Protect their online image.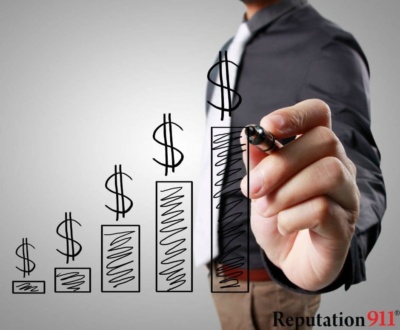 What is online reputation management? Online reputation management is the practice of…