How to Protect your Privacy and Security when Using Social Media
Hayley Kaplan Protect your Privacy: Part 1
Social Media use has increased dramatically and it's hard not to be aware of the decrease in general privacy or the challenge of keeping our privacy intact. Intentional or accidental sharing of personal information and photos can be frustrating or devastating and I have a growing list of stories to prove it. My stories include woes of identity theft, credit card fraud and losing an important client after I accidentally sent a ranting message directly to her, instead of to a colleague. I was recently reprimanded by relatives for posting our vacation photos and then tagging family members. In spite of good intentions, I had to remove every tag.
Nowadays, I try to stay current on ways to keep privacy invasion, privacy breaches, fraud and electronic mistakes under control. It's challenging, however, it is possible to maintain a decent level of privacy by using common sense and by following some simple guidelines.
1.  Understand why you use each Social Media platform. Know who you will be reaching with that platform so you know what is and what is not appropriate to post and who to accept or reject as a friend or contact
I use Facebook Timeline to stay in touch with family, friends and acquaintances.  I post vacation photos, talk about my kids, and even complain about my husband's snoring. TMI, right? This is not what strangers or business associates should see! As a result, it's awkward, but I politely reject Facebook friend requests from people out of this circle
Before posting on public platforms, such as Twitter or designating an individual Facebook post as "Public," I stop to ask myself if the post is appropriate for friends, strangers and business associates to see.  If my answer is "no," I edit the post or refrain from making the post completely
2.  Understand and use appropriate privacy settings on all Social Media
Review your privacy settings and profiles occasionally, especially after learning about any updates or changes to the platform

Settings may be updated by Social Media providers or they can change if you inadvertently give an app access to your personal information
Lack of understanding can result in an accidental change to your privacy setting level.  For example, on Facebook you can change a "Friends" privacy level to "Public" for an individual post, but you need to remember to review your next post because it will default to "Public." Something meant only for your friends can be dangerously visible for anyone on Facebook to see
Be careful about allowing others to post on your behalf. My privacy settings prevent friends from "Checking me into Places." I also do not allow apps to make posts on my behalf at the expense of missing out on some nifty opportunities such as allowing the app to post birthday greetings to friends on my behalf.  But I'm okay with that.
It's a good idea to allow Facebook tagging if your privacy settings require you to review them. This alerts you to what others can see and gives you the option of doing something about it. Tags can be rejected and you can ask to have problematic posts or photos removed, but only if you know about them. For inappropriate posts that can't be removed, an online reputation management company such as Reputation911.com can be hired to reduce the impact
3.  Think carefully before allowing geotagging of tweets, photos and posts
It's awkward if you decline an invitation with an excuse and then a friend sees a post that you aren't where you said you'd be
Friends and complete strangers can track your whereabouts with Twitter. For businesses, this can be lucrative. On a personal level, this can be dangerous when it involves stalkers or thieves who know where you live and who want to know when you're not home. There have been recent news stories about schemes to alert the public when homes are vulnerable
4.  Assume anything posted on Social Media sites will be available forever and can eventually reach anyone, regardless of privacy settings or an account being active or canceled
Posts, photos and videos can be saved, printed, copied and pasted or captured with screen shots
Prior to posting, carefully review comments, photos and videos to minimize negative consequences, thinking ahead about what the consequence will be if a post gets to unintended recipients
Electronic sharing is quick and easy so assume Social Media posts can go viral, regardless of intentions or privacy settings. We may ask others to keep information private but the reality is we lose control once we share or post
5.  Log out from sites to prevent others from viewing personal information or making posts on your behalf
My sons mischievously send rude messages to each other when I forget to log out of Facebook.  It's funny in these cases but could be a disaster in other situations
When using shared or public devices, logging out is essential and passwords should not be stored
6.  Watch out for messages on your Social Media from hackers that appear to come from someone you know or even directly from your Social Media site administrators
Pay attention to message content before clicking links or downloading attachments.  Messages containing only links or attachments are likely to have come from a hacker. If a message is suspicious, contact the named sender by an alternate method to verify its legitimacy
Messages that have a sense of urgency and ask you for personal information are likely to be fraudulent
Think before acting if you Social Media site administrator notifies you of a problem with your account and requires you to click on a link to resolve the issue
Remember, you can verify the information by contacting your provider directly by telephone, by typing in the web address (URL) yourself instead of clicking on a link or by accessing the site via your own bookmarks
Be cautious of links in messages and status updates before clicking on them
Social Media is helpful and fun but it's frighteningly clear that we must think carefully about consequences before posting or sharing. It's dangerously easy for information to travel far and wide in the blink of an eye therefore we need to avoid making detrimental mistakes. Our best defense is knowledge. We need to get our heads out of the sand so we can face the challenges and do what it takes to keep ourselves cyber safe!
Please check tomorrow's blog post for 9 more important tips to help you avoid a Social Media mess.
Until then …
About Hayley Kaplan: Born in Johannesburg, South Africa, Hayley moved to California in 1979.   She graduated from UCLA with a BA in Psychology and traveled to Singapore, Hong Kong and Taiwan as an International Marketing Specialist for Ashton-Tate, a successful computer software company.  Hayley worked part time in Information Technology and was a Middle School PTA Treasurer and a High School Auditor when her children were younger.    More recently, Hayley worked in Commercial Real Estate Sales and ran a gift business.  Currently, Hayley is in the process of obtaining a Certificate in Marketing at UCLA and she writes a blog regarding privacy.  The blog, http://www.what-is-privacy.com explores the increasing problems relating to the use of Technology and Social Media and it provides tips and solutions for a variety of technology-related privacy and security issues.
About us
We are a Online Reputation and Privacy Management Company that helps our clients Restore, Promote, and Protect their online image.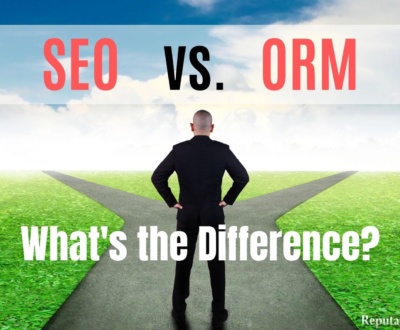 The two main differences between SEO and ORM are their purposes. Search…
This post was most recently updated on August 2, 2020 Discover how…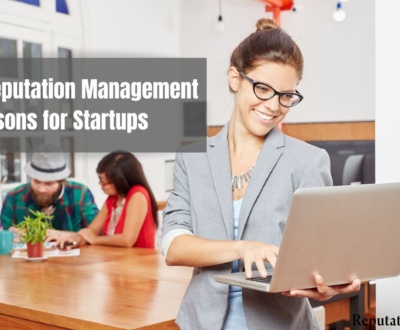 Why Startups Need to Pay Attention to Their Brand's Reputation Brand awareness…