Can You Delete Yourself From the Internet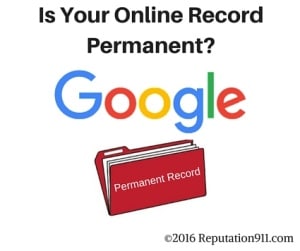 Is Your Online Record Permanent?

The Internet is filled with millions of pages of valuable information. You can use the Internet to search nearly any topic and find answers to nearly every question you can think of.
At the same time though, the Internet is also filled with tons of secrets and undesired information called digital dirt. Whether the information is positive or negative however, it remains a permanent piece of the world wide web.
This means that anything you post online or anything that is posted about you makes up part of your online "permanent record". Anything from an unflattering Facebook photo to a negative news article will become a part of your online reputation.
No matter what your current status or situation may be, someone is always searching for you online. Even if you're not looking for a job or can't think of a reason for someone to be searching you, your information is out there and people are going to find it. Whether it is a friend, family member, employer, or even an enemy, people are curious about other people and are always on the lookout for something new to talk about.
Promote Your Positive Online Reputation
The good news is, because there is so much information available online, Google and other search engines are constantly updating search results with fresh and relevant information. Google's top priority is the user experience. Their main goal is to push the highest quality and most useful content and information to the top of search results so that it is easy for the user to find. If Google thinks something is important, they are going to put it on the first page. So, if the only information online about you is negative, that is what people will see when they search for you. However, if you have created a strong online image to support your positive reputation, your negative search results will soon fall back farther and farther into the Google search result abyss where most users don't dare to venture.
3 Steps to Protect Your Online Image
Monitor your online image by setting up a google alert and making weekly searches on yourself or business to ensure you find out before others the minute something you don't like is on the internet.
Secure your social equity

by registering your name on top social media sites and purchasing your domain on sites like Godaddy.

Take action immediately when you discover negative articles, links or posts as the longer they stay online, the more chance they have to accumulate links, likes and shares, permanently becoming a part of your online record.
For more information on how  to check or remove something from your online permanent record contact Reputation911 today at 1-866-My-Rep-911 for a free consultation.
About us
We are a Online Reputation and Privacy Management Company that helps our clients Restore, Promote, and Protect their online image.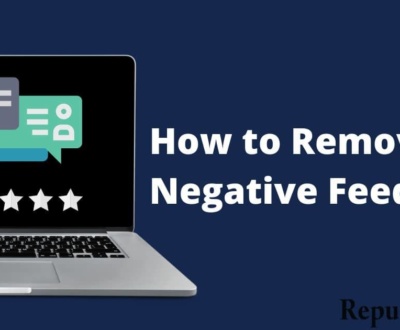 Negative feedback via links, reviews and news can be detrimental to the…