Reputation Management Pricing Factors
This post was most recently updated on August 17, 2020
The cost of Reputation Management services vary between different companies, and depends on the extent of work in which a client's specific situation needs in order to be fully repaired. Reputation Management requires an approach tailored specifically to each client, designed around their wants, needs and concerns.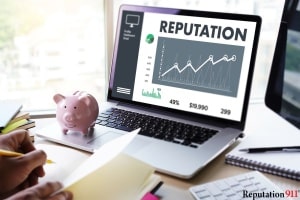 Reputation management services 
Reputation Management is a managed service designed specifically to help personal brands and businesses remove unwanted search results, and replace them with content that builds a lasting positive online brand.  
ORM services can help anyone trying to build a more reputable brand online. Whether the client is a large company looking to improve their star ratings, or a single individual looking to clean up their online search results. These services can help clients repair, build and strengthen their brand long term. 
Reputation management cost factors 
There are several different types of Reputation Management styles which can be utilized to fix, build and restore any client's online reputation for good.
However, the cost of services vary depending on the amount of damage the client's online reputation has undergone and how much time and effort it will take to completely fix the problem, and prevent it from ever happening again.
Cost and price range factors include, but are not limited to:
Amount of existing online information

Removal of negative content 

Suppression of unwanted search results

Competitive terms and keywords

Review management/removal or negative reviews

Amount of new content that needs to be created
How much should reputation management cost? 
ORM cost and pricing varies due to the factors listed above. The price range of ORM services involving deletion and suppression of negative search results, rebranding, and online review management are all factors that cannot be fixed with the simple click of a button. 
In order to execute a necessary range or ORM tactics, a team of trained professionals will need to find and remove any unwanted online material, and replace it with positive content, profiles, websites, and sharing platforms, all while utilizing content specifically designed to fix your Google search results for good with the use of search engine optimization. 
Protect your online privacy for good 
Anyone investing in Reputation Management is also investing in their online privacy. Clients who take their online privacy seriously understand the value of being able to trust a professional who can walk them through the process, step by step. Reputation Management helps the client gain control of their online search results.
What is the best online reputation management company?
The best type of online reputation management company is one that takes the time to create real results. Reputation management takes much more care and attention that most would think, and proven results take specialized skills and software to ensure lasting success. 
A good reputation management company must offer a wide array of services in order to service a wide range audience. Not everyone's situation is the same, and each client needs a specialized plan in order to fully ensure the results they're looking for. 
Some companies may just offer a new website or social media sites with flashy visuals. To the untrained eye, this might seem like the best route. The fact of the matter is, true reputation management takes a little more elbow grease. 
Key terms, competitor research, search engine optimization, web design, specialized writing styles and content creation all come into play when you're working with a good reputation management company.
A good reputation management company might as well be interchangeable with a marketing company, seo company, social media management company, brand management company, where all of those factors are equally important. 
Reputation management firms need to understand how Google works, which takes extensive and constant research due to algorithm updates. 
A company well versed in handling online reviews is also extremely important for reputation management companies who serve small business demographics. For small businesses who depend on positive reviews in their search results, reputation management could be their key to success. 
Where other reputation management companies fall short 
Other reputation management firms claim to fix your reputation score and delete unwanted search results overnight. This simply is not the case for those who are looking to create an online presence built for success. The truth is, this is a diligent process and should be handled with care. 
A company claiming to fix your online reputation with one click is only taking care of one specific aspect of your online presence, leaving room for a potential reputation crisis to occur shortly down the line. 
A reputation crisis could completely derail your professional career, educational advancement, and even your personal life. Doing things the right way can indefinitely save you time, money, frustration, stress, and anxiety. 
Choose a reputation company with a full range of services
Most reputation management and PR companies specialize in either business or personal and one area of services such as removal or suppression of negative search results. whether it's your personal brand or business you should look for a company that offers a full range of services that can guarantee lasting results. 
Online reputation management services not only give clients the results they deserve, they give the client confidence knowing their online reputation is protected and built for growth.
About us
We are a Online Reputation and Privacy Management Company that helps our clients Restore, Promote, and Protect their online image.