First Page of Google for Businesses
As mentioned in our previous blog post about the First Page of Google for individuals,  95% of searchers do not bother looking past the first page of Google. There is some additional information that businesses should be aware of, however.
Research shows that nearly 90% of internet users utilize a search engine to find out information about a product or service, with 75% saying that a search engine is the fastest way to find info about a local business, and over half saying that they use a search engine to find local reviews. Individuals are not just searching for your business to find your website or your hours of operation; they are searching for reviews. Taking control of your company's online reputation management will not only help to keep customers coming back, but will also help to bring new customers in the door.
Benefits for Businesses
One of the fastest growing search markets is local Google search, as smartphone owners use Google to find out what businesses are nearby and even when standing right outside of a business to see if reviews are good before going in. A business that makes it a priority to get its customers to write reviews will see an increase in foot traffic. Yet reviews are not the only thing that pops up when a business is searched. Google will also display social media profiles that businesses have created, so businesses must make sure that they monitor these accounts regularly in case complaints are posted to them. Even individual Tweets or forum posts made by others about your business could become indexed by Google. By being vigilant about what is posted about your business, you will ensure that it continues to have a good reputation.
However, a lot of Google searchers do not search with a particular business in mind. They might be looking for "Boston frozen yogurt" or a "Des Moines video production company." If your business appears at the top of the first page of Google for these specialized, local searches then you will see an increase in new customers.
Reputation911 assists businesses that need help monitoring and managing their online reputation with its Business Reputation product, but also help a business to be seen higher in Google search results with its Business Visibility package. For a free consultation on how we can help your business take control of the first page of Google, fill out the form on the right side of this page.
About us
We are a Online Reputation and Privacy Management Company that helps our clients Restore, Promote, and Protect their online image.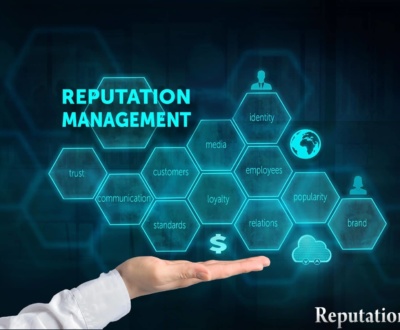 Reputation management also known as ORM is the ongoing process of monitoring and…