Crisis Reputation Management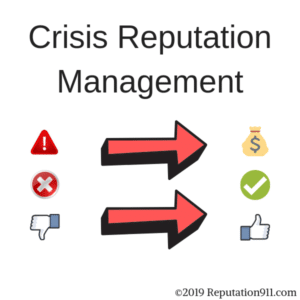 Today, it takes less than one second for a crisis to grow across social media channels. Whether it is because of a news story about an organizational leader stepping down, or an offensive remark by a company representative on social media, a business reputation can be toppled in minutes. To minimize the damage, companies need to practice crisis reputation management. In an earlier blog post, we took a look at the concept of brand reputation and summarized three of the countless crises that were exacerbated because companies did a poor job of responding to the crisis. Today we will take another look at the process of crisis reputation management and what you can do right now to protect your business from a future crisis.
Crisis reputation management refers to the process that businesses engage in during a reputation crisis, in order to minimize the long-term damage to the company's reputation by managing and taking control of the conversation. During a crisis, the first place that individuals go for information is online. Individuals do not operate on the same schedule as PR firms and they won't wait for the next day's newspaper or an official press release to learn more:
When a CEO makes an inappropriate or offensive comment, individuals want to see the company's official response right away.
When there is news of a product defect, individuals want to make sure that the company is aware of the situation.
When companies do not practice crisis reputation management and are slow to respond to a crisis, other voices begin to shape the conversation. Often these voices belong to individuals who want to damage the company's brand further, so it is imperative that organizations take control of the conversation. Here are a few reputation management techniques that can be used to take control of the conversation during a crisis:
Be Active on Social Media Before You Need Crisis Reputation Management
A time of crisis is not the time for a company to develop a social media presence. Many companies ignore the benefits of social media accounts, thinking that when a crisis occurs, accounts can be made then. This belief could not be farther from the truth, as businesses need time to build a social media presence, by locating fans and engaging with them so that they become brand ambassadors. Established accounts will also give individuals a place to turn during a crisis for more information. When there is no established account, others can create fake accounts that are used to increase the damage caused by this crisis.
Using these social media accounts, businesses can issue an official apology or statement, and can even use crowdsourcing to begin the process of reputation repair. For example, after a video of Dominos employees doing disgusting things to pizzas hit the internet, Dominos turned to its Facebook page to ask fans for help tracking down the makers of the video. This action showed fans that Dominos was aware of the problem, and was working hard to address it. Fans came through and were able to identify the location where the video was shot.
Get Outside Help from an Online Reputation Management Firm
Hiring an online reputation management company is a great way to address a crisis or protect the business from a future crisis. During a crisis, all eyes are on the organization and every wrong step will be magnified. This means that a time of crisis is the worst time to complete reputation management on your own.
Your business is better off hiring a company that has experience with crisis reputation management to minimize damage.Reputation911 uses its experience  and expertise with crisis reputation management to hit the ground running, using tools like social media, press releases, and search engine optimized websites to re-shape the conversation about your business while burying negative stories and content online. Our social media managers will distribute an official statement across social media channels and respond to wall comments or Tweets by individuals to alleviate concerns. Our engineering team not only works to neutralize threats, but also helps to re-build your organization's reputation so that revenues return to pre-crisis levels, and builds online resources that organizations can use in future crises.
To take control of the conversation, re-build your reputation, and be better protected from future crises, reach out to us today for a free consultation by calling 1-866-MY-REP-911 or by filling out the form on the right side of this screen.
About us
We are a Online Reputation and Privacy Management Company that helps our clients Restore, Promote, and Protect their online image.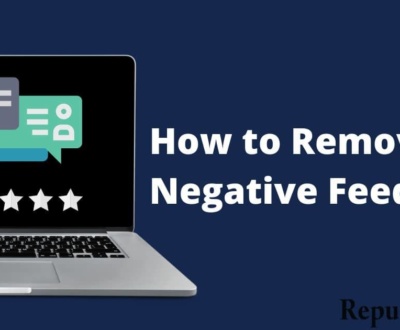 Negative feedback via links, reviews and news can be detrimental to the…