How Reputation Management Can Land You Your Dream Job
The job market is more competitive than ever, and the last thing you want to do is give recruiters a reason to not even bring you in for an interview. Yet this is precisely what many applicants do, leaving stones unturned by failing to understand how recruiters are currently evaluating new candidates. The job candidates who will get ahead in a modern job search are those who are practicing reputation management in between sending our resumes and cover letters.
The first question candidates should be asking is, "Where do recruiters go to find top quality candidates?" A 2013 LinkedIn survey on recruiting trends found that 37 percent of quality hires were made through professional social networks such as LinkedIn, Zerply, and VisualCV. That number is up from 26 percent in 2012 and 20 percent in 2011. Career Builder also found in 2013 that 48 percent of employers Google a candidate at some point during the interview process. Do you have an online presence that will allow you to be found on professional social networks?
The second question to consider is, "Once employers find you, will they like what they see?" Social media and Google serve as a great background check for recruiters, turning up everything from that skimpy photo a student uploaded during Spring break to a "#HateMyBoss" tweet made while working his or her current job. Job seekers who practice reputation management are able to identify these threats in advance and remove or suppress them from the internet so that they are not the first thing a recruiter sees. Even in cases where a negative article cannot be completely removed from the internet, would you rather have a recruiter stumble upon this content when you first submit your resume or during the final background check before the employer extends an offer? One scenario causes the candidate to be removed from consideration entirely, while the other is more likely to give the candidate an opportunity to explain himself thanks to the rapport he has already built with the recruiter.
Finally, job seekers are ready to ask, "What can I do to improve my chances of landing my dream job?" In a recent video linked below, CAFNR Career Services from the University of Missouri provides online branding tips for college students so they can keep from making a bad impression in the recruiter's eyes. Begin by conducting a full social media audit by viewing each of the posts, likes, and connections on your social media profile and asking yourself, as the video suggests, how you would feel if that was the first thing a recruiter saw. Some profiles, such as Facebook, can be set to private so that only your friends will be able to see your posts. After setting your profile to private, Google yourself to make sure these profiles have not been re-published by content scraper sites.
To remove or suppress unwanted links from your Google search results, reach out to Reputation911 for a free reputation consultation. We take an investigative approach, collaborating with our online privacy attorneys to determine when unwanted content can be removed from the web entirely. We are also able to suppress unwanted content from your first page search results, so that the first thing recruiters see is the positive websites and social media profiles you control, not the outdated, misleading, or unwanted articles. Set up a free reputation consultation by dialing 1-866-MY-REP-911 or filling out the form on the bottom of this page.
"CAFNR Career Services: How will you look through the recruiter's eyes?" from Reputation911 on Vimeo.
About us
We are a Online Reputation and Privacy Management Company that helps our clients Restore, Promote, and Protect their online image.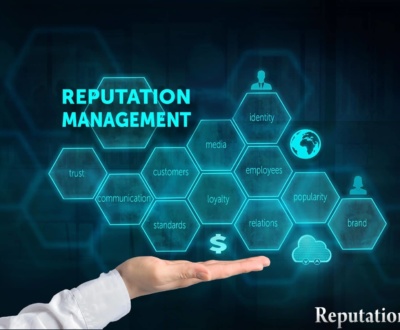 Reputation management also known as ORM is the ongoing process of monitoring and…