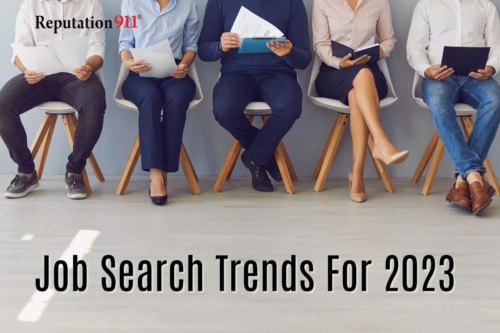 Are you planning to switch careers or advance your professional journey in 2023? With the changing job landscape caused by the pandemic, job seekers need to adapt to the job search process. Building a strong online presence and personal branding is now more important than ever to land your dream job. In this blog post, we will discuss the top job search trends for 2023 and how to leverage them to get ahead in the job market.
7 Hiring Trends In 2023 To Look Out For
As companies continue to post jobs and compete for top talent, the candidate experience will become even more critical. While you embark on your job search journey, you should know the top 2023 recruiting trends that employers are focusing on.
Remote Work Positions
The pandemic has normalized remote work, and many companies are now open to the idea of hiring fully remote employees. This trend provides job seekers with more opportunities to apply for positions in different areas, and employers can access a larger talent pool.
Hybrid Work and Flexible Schedules
Job seekers are seeking work-life balance, and employers are now offering hybrid jobs and flexible work schedules to attract top talent. Companies are recognizing the importance of accommodating their employees' personal lives and allowing them to have more control over their schedules.
Mental Health Benefits
Employers are now offering mental health benefits to combat employee burnout and support their employees' well-being. Offering mental health benefits, including counseling and therapy sessions, is becoming a critical component of a company's employee benefits package.
Career Changes
Starting in 2021, the pandemic causes huge swathes of people to re-evaluate and leave their careers. Known as the Great Resignation, many job seekers are looking to change career paths to find jobs with better benefits and opportunities. Employers have been more open to hiring people who have transferable skills from other industries.
Pay Transparency in Job Listings
Employers are becoming more transparent about salaries and compensation packages in job listings, especially on social media platforms like LinkedIn. This trend provides job seekers with more information about the positions they are applying for and allows them to make informed decisions.
Enhancing DEI (Diversity, Equity, and Inclusion)
Employers are now prioritizing diversity, equity, and inclusion in their hiring process. Companies are recognizing the benefits of having a diverse workforce and the positive impact it has on company culture and productivity. Employers are also focusing on creating an inclusive work environment where employees feel valued and respected.
Economic Uncertainties
The pandemic has caused economic uncertainties that have affected the job market. While the job market has been improving, it's important for job seekers to be aware of potential economic challenges and job market shifts. In particular, job seekers should research industries that are expected to grow and prioritize applying to companies that are in a stable financial position.
Personal Branding Tips For Job Searches In 2023
In today's digital age, personal branding is more important than ever, especially when it comes to job searches. Employers are increasingly turning to online platforms like LinkedIn, Twitter, and YouTube to find the right candidates for their job openings.
If you're on the job search journey, it's essential to create a solid online presence that reflects your skills, achievements, and professional interests. Here are some personal branding tips for job searches in 2023:
Find Your Passion
Identify the industries that you are passionate about and research growing companies in those industries. Targeting growing industries or companies can help you identify potential job opportunities.
Check Your Online Presence
Before applying to jobs, take a moment to review your online presence. Google yourself to see what comes up and ensure that your social media accounts like Facebook or Instagram are scrubbed of any unprofessional content.
Post Your Own Content
Creating your content is an excellent way to showcase your skills, personality, and expertise.
Create a personal website that demonstrates your work experience, skills, and achievements.

Write consistent blog articles that position you as a thought leader in your industry.

Consider launching a channel on TikTok or YouTube to create video content that showcases your knowledge and interests.

Use LinkedIn as a platform to write content and share your thoughts on industry-related topics.
Network, Network, Network
Networking is a critical part of job searching. Building a professional network on LinkedIn and using Twitter to engage with others can help you connect with like-minded professionals and expand your reach. Attend industry-related events in person and be prepared to share your elevator pitch.
Cast Your Net Wide
Don't limit your job search to your immediate location. The rise of remote work has made it easier to find work from anywhere in the world. Consider looking for both in-person and work-from-home jobs, and take on freelance projects via UpWork or Fiverr to expand your skill set and gain more experience.
How To Get a New Job in 2023
With these trends in mind, job seekers can use their online presence to gain the upper hand when applying for jobs. Whether you want to advance your career or change careers, you can use your online presence as a springboard to get job interviews.
Here are some extra tips to help you land that job offer: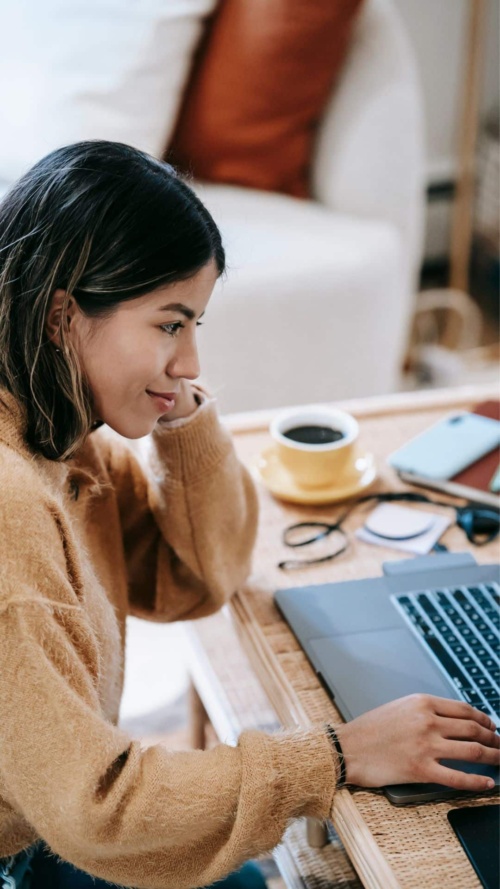 Don't limit yourself to jobs in your immediate area. Whether part-time or full-time, plenty of companies are hiring remote workers.

When searching on job boards, pay careful attention to the job description. Look for specific keywords and phrases that employers use in these descriptions. If you are a good fit for the job, try to incorporate these keywords into your resume.

Make sure that the resume you hand to your potential employer and your online resume (such as on LinkedIn) has continuity. Always be truthful on your resume.

Clean up your social media presence before going on the job hunt. Employers often perform

social media background checks

on potential candidates. Don't sabotage yourself with negative online content.

Use your network to your advantage. This is where a good reputation can give you the upper hand. Let friends, family, colleagues, and any network connections know that you're looking for a new job and ask if they know of any open positions.
Conclusion: Getting A Job In 2023
Job searching in 2023 will require adapting to the changing job landscape caused by the pandemic. Job seekers will need to focus on building a strong online presence and personal branding, as employers increasingly turn to online platforms to find the right candidates for their job openings.


Do you need help with your online presence? Reputation911 provides online reputation management services to help individuals and businesses improve and protect their online reputation.
We are a reputation management company that helps to make you Look Good Online.