How to Clean up your Instagram
Welcome to the latest post in our "Clean up your Online Profile" blog series. Previous posts have focused on tips for cleaning up your Facebook, Twitter, LinkedIn, and online dating profile to protect your online reputation. Google and social media are now making your first impression with hiring managers, college admissions employees, and online dates. By cleaning up your online profiles, you can ensure that the impression you make online is a positive one. Today's post focuses on an emerging social media powerhouse: Instagram.
According to Instagram's press page, the mobile app currently boasts 130 million monthly active users. These users, 50% of which are located in the United States, share 45 million photos per day and "like" one billion photos each day. Even brands are jumping onto the network, with 59% of Interbrand's Top 100 brands already actively sharing photos on Instagram (source). The risk of sharing something that will damage your online reputation continues to grow every time you add a new photo. Here are some tips for cleaning up your Instagram profile and preventing reputation damage:
Make Your Photos Private. The best way to keep individuals from stumbling upon photos you do not want them to see is to make your photos private. After you do so, any user who wants to follow your photos will need your approval before becoming a follower. Make your photos private by following these instructions.
Do Not Share Photos on Other Networks. Instagram allows users to automatically share their photos on other networks, but once photos are shared on Facebook or Twitter, there is no telling what others will do with them. You can keep Instagram from sharing your photos on other networks with these steps.
Remove Unprofessional Photos. When deciding whether or not to delete a photo, a good rule of thumb is to ask yourself how you would feel if college admissions officers, hiring managers, family members, or your boss saw the photo. Any images showing underage drinking, binge drinking, drug use, obscene gestures, and partial undress (think swimsuit photos) are best left off of your profile.
Delete Unprofessional Comments and Likes. The individuals you associate with could impact how you are perceived online. An unprofessional comment with profanity or a politically incorrect joke could reflect poorly on your character. Similarly, liking photos of strangers in provocative poses or of friends breaking the law could be interpreted as an endorsement of these activities.
Do Not Reveal Too Much. Employers cannot legally ask about your religious beliefs or political affiliation but they can still discriminate against you if you put these details out in the open. Be careful what you share about sensitive subjects and consider removing photos that could be used to discriminate against you.
Cleaning up your Instagram profile is a great way to start practicing reputation management. If an unprofessional photo has already been indexed by Google, deleting it from your profile might not make it go away. Fortunately, Reputation911 can suppress and remove unwanted photos, links, and content across the web. Find out how we can help you overcome a reputation crisis by calling 1-866-MY-REP-911, or contact us for a free consultation using this link: https://reputation911.com/contact-us/
About us
We are a Online Reputation and Privacy Management Company that helps our clients Restore, Promote, and Protect their online image.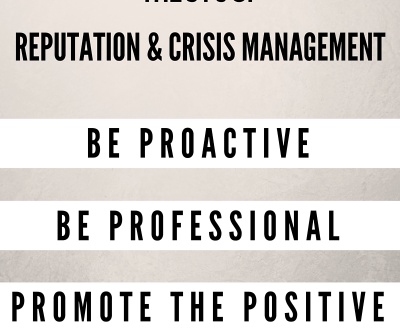 It is critical for businesses and professional brands to prepare for a…