5 Tips to Improve Your Online Presence for a Career Change
Last Updated on March 7, 2023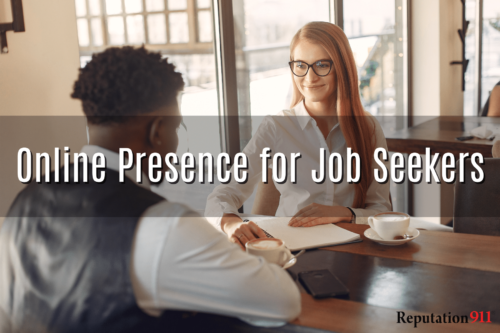 It can be a daunting journey to land your next employment opportunity as a job seeker looking for a career change. But it doesn't have to be. Taking control of your online presence can reduce the stress and anxiety of not knowing how companies view you online and can help you decide how you'd like to be portrayed on the web.
Is Online Presence Important When Applying For Jobs?
Yes! Your online presence is extremely important when it comes to applying for jobs. A survey from CareerBuilder states that 69% of employers admit to searching candidates' names online during their interviewing process, so it's vital to make sure your search results look good.
What Do Employers Look For in an Online Presence? 
First and foremost, employers will search your online profiles to ensure the information on your resume is accurate, and truthful, and to see if there is any content that would deter them from wanting to extend you a job offer.
Employers are mainly checking for accuracy in:
Employment history

Education

Timeline

Interests
How to Improve Your Online Presence When Preparing for a Career Change
We've asked career coach Allison Task to give us her top advice for job seekers looking to prepare for a career change.
Tip #1 – Google Yourself
Know what's out there on you. Google yourself. Then Google yourself incognito. Then Google yourself incognito from the geography that your employer will be using. Any surprises you need to deal with?
Tip #2 – Address Concerning Searches
Did you find anything you need to address in the above search? Don't freak out if those college pics won't die—deal with it. Plenty of services out there can help you update your, ahem, professionalism online.
Tip #3 – Network with Companies
Your LinkedIn presence must be on point. Go on LinkedIn and find employees from a company you'd like to work for. See how they present themselves on LinkedIn. How might you level up your presence accordingly? Rinse and repeat.
Tip #4 – Engage on LinkedIn
Start using LinkedIn more actively during your job search. Comment on people's posts. Be relevant to the field you want to be in. Find useful content and share it. Be involved in the professional LinkedIn conversation.
Tip #5 – Show Off Your Personality
Be real. If you have a cool YouTube channel about squirrel acrobatics, keep it. Don't take your personality offline; that might just be the X-factor they're looking for.
About Allison: Allison Task is a Career & Life Coach. She works with clients all around the world, and locally in Montclair NJ.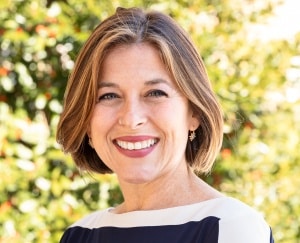 In Closing
Navigating a career change does not have to be a stressful process. By using these five tips, you'll be able to set yourself up for success during your next interview.
If you're struggling to improve your online reputation on your own, feel free to read our reputation management blog for more advice and information on what you can do to take back control of your identity online. We also offer career reputation management services.
We are a reputation management company that helps to make you Look Good Online.