5 Personal Branding Tips for Landing a New Job in Tech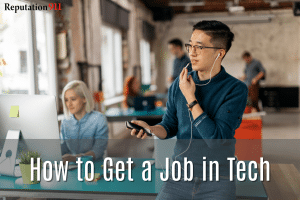 If you're interested in pursuing a career in technology, congratulations! The world of technology is growing and changing dramatically year after year, so plenty of opportunities exist for those interested in pursuing tech.
Whether you're fresh out of college, looking for a career change into tech, or pursuing a new job in tech is a big undertaking, so it's always a good idea to revisit your professional portfolio and refresh your personal brand.
Continue reading if you're looking to increase your chances of getting your foot in the door in the field of technology.
How Do I Get a Job in Tech?
You know you want to start a career in the tech industry, but you have no idea where to start. Maybe you've put some feelers out and done some initial research but aren't sure where to go next.
The good news is that your desire to start a career in technology is a great investment in your future. In fact, Wired Magazine states that there were more than 320,000 job openings for software engineers between March and July of last year.
The most in-demand tech roles right now:
Project manager

Software developer

Information security analyst

Data scientist

Mobile applications manager

Web developer
Right now, tech has one of the most competitive job markets in the US, and companies are getting creative with their benefits and perk offerings to entice candidates. From thousand-dollar referral fees to bonuses paid in Bitcoin, there's surely a lot to shake up the tech hiring market.
Fun perks and benefits being offered by jobs in tech:
Competitive salaries

Remote opportunities

Unlimited PTO

Home office stipends

Wellness stipends

Telecom benefits (phone bill stipends, paid media subscriptions, etc.)
And these are just to name a few. But, to have a chance at these amazing perks, you need to know where to find the companies posting these amazing job opportunities.
Of course, job boards are the first thing to come to every job seeker's mind, but is that really your best avenue? Perhaps there are other ways to find out about your dream job in tech that isn't posted solely on job boards.
Here are a few unconventional approaches you could take to launch your dream tech career search:
Personal networking – Start by asking your family and friends if they know anyone at any tech companies hiring for your desired role.
Employment agencies – Agencies are an excellent option for temporary and contract work, ideal for those looking to get a feel for a company before committing to full-time work.
Headhunters – These recruiters specialize in placing you into the best fitting role and company for your skillset and career goals.
Alumni networks – Check in with your fellow collegiate classmates! They might be able to give you a leg-up on jobs that aren't even posted on job boards.
How Long Does it Take to Get a New Job in Tech? 
Depending on the knowledge and skills you're bringing into your tech job search, it can take as little as a few weeks to well over a few months to land your ideal gig in tech.
If you don't have a background in tech or a degree in computer science, it can take 1-2 years to build your technical skills to an appropriate level for hiring. If you have a college degree (bachelor's degree or master's degree) or adequate experience and in-demand tech skills, your time-to-hire will be shortened dramatically.
If you're limited in the technical skills department and going back to school isn't an option, you should still apply to roles in the technology field anyways. Show off your soft skills to hiring managers; they are often impressed by candidates who have strong abilities to communicate and elaborate on technical topics.
Here's what to expect during the recruiting process:
Background checks/drug tests

Personality tests

Skills tests/technical interviews

Team interviews

Final Interviews
Although it may be a long process, it will be a worthwhile endeavor to land your dream job in tech.
5 Online Personal Branding Tips to Stand Out and Get Hired
We've reached out to Kyle Elliott, founder and career coach of CaffeinatedKyle.com to shed some light on some personal branding tips that will help candidates stand out from the crowd. He provided us with the following personal brand reputation tips to stand out and get hired in the tech industry.
Branding Tip #1: Identify Your Ideal Role
"The tech industry is broad and rapidly growing. Thus, you want to begin by mapping out the types of companies and positions you are targeting. 
This will help you become laser-focused in your job search and avoid getting distracted by big company names, fancy titles, and the massive salaries the tech industry is known for. You may also find it helpful to write a laundry list of everything you need and want in your next job."
Branding Tip #2: Update Your Resume 
"Before applying to tech jobs, take time to update your resume. You want to make it easy for recruiters to connect the dots between your experience and their open roles. 
With this in mind, learn the language of the tech industry. For instance, if you are switching from education to tech, you may wish to use 'end users' instead of 'students' on your resume."
Branding Tip #3: Leverage LinkedIn
"Ensure your LinkedIn profile is optimized for today's competitive job market. Begin by clearly articulating what types of roles you are targeting in your headline. 
Then, use your About section to highlight what distinguishes you from other job seekers. But don't stop there. LinkedIn is the world's largest professional networking site, so use it to connect with people at your target companies."
Branding Tip #4: Lean Into Your Network
"Now, ask for help. Leverage your personal network to help you successfully break into the tech industry. Make a list of those people in your network you can count on to provide introductions to professionals at your target companies. 
Then, let your friends, family, and colleagues know the types of roles and companies you are targeting so they can make introductions for informational interviews."
Branding Tip #5: Practice Selling Yourself
"Finally, know that interviewing with tech companies can be incredibly challenging. Practice your elevator pitch and come to interviews prepared to speak to your biggest strengths. 
Consider crafting a handful of stories that speak to your greatest accomplishments as well as a few lessons learned throughout your career."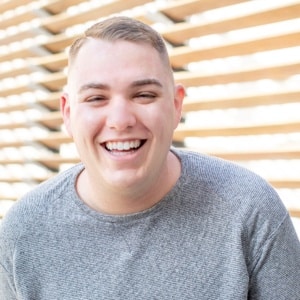 Kyle Elliott, MPA, CHES is the founder, career coach, and interview coach behind CaffeinatedKyle.com. His goal is simple: to help people find jobs they love.
Closing
Getting your start in the tech industry can come with many challenges, but with these five branding tips you will certainly set yourself up for success. Some even seek personal reputation management services to help them land their dream job in tech.
If you're interested in reading more career advice or personal branding tips, please check out Reputation911 for more ideas on how to improve online reputation. 
About us
We are a Online Reputation and Privacy Management Company that helps our clients Restore, Promote, and Protect their online image.