How Employers Evaluate Job Seekers
College graduation is upon us, which means thousands of bright-eyed recent graduates are beginning their job search. Each job seeker must recognize that his or her online reputation, how he or she is perceived online, will play a major role in their ability to land a job.
The dynamics of searching for a job have changed considerably. A glut of job seekers has led hiring managers to be more diligent during the hiring process, seeking out as much information about an applicant as possible before making a decision. What does this mean for you if you are a talented job seeker? Your resume is gradually losing value, as companies begin to realize that a paper resume only tells part of the story. Google is now your online resume, and social media is your background check.
91% of hiring managers say they use social media in order to screen job applicants, with roughly half of hiring managers viewing an applicant's social media profiles before deciding whether to bring him or her in for an interview (according to a study by Reppler). 70% of hiring managers say they have rejected a job applicant because of information they found about the applicant online (according to The Washington Post). Content that prompted hiring managers to reject these applicants included inappropriate photos; inappropriate written articles, blogs and/or comments; and even data on lifestyle.
You can clean and protect your online reputation through a process called reputation management. When a Google search of an individual's name pulls up negative links or content, they will need to practice reputation management in order to overcome this negative content. Individuals who are not experiencing a crisis, however, often do not recognize that they can also benefit through reputation management.
In other words, your social media profiles might be clean and there might not be anything negative in your search results, but is there anything positive? Having no online presence is like having an empty resume. Hiring managers even say that when they come across a job applicant who does not have a Facebook profile, they become suspicious (according to an article by Forbes). Fortunately Reputation911 can help job seekers build an online presence.
Our engineering team will help you take control of your Google search results by creating search engine optimized websites, blogs, and social media profiles that will show your skills and accomplishments. We will also help you obtain credibility in your industry by arranging guest blogging opportunities and improving your social media influence and fanbase. Learn more about how we can use reputation management to elevate your next job search by calling 1-866-MY-REP-911, or fill out the form on the right side of this page for a free consultation.
About us
We are a Online Reputation and Privacy Management Company that helps our clients Restore, Promote, and Protect their online image.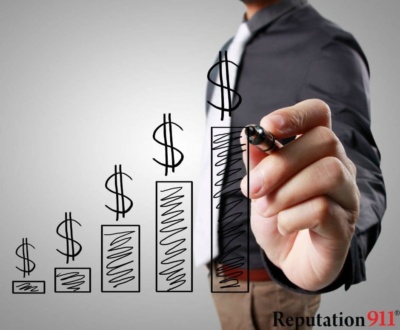 What is online reputation management? Online reputation management is the practice of…