Clean Up Your Online Profile: Vine
Vine, the mobile app by Twitter that allows users to create and share 6-second videos, has taken the internet by storm. Since its debut on January 24, 2013, Vine has been downloaded by more than 40 million users. Here are some other jaw-dropping stats about Vine, from BuzzFork:
Five Vines are tweeted every second
Since June 7, more Vines have been shared than Instagrams
On September 9, Dunkin Donuts aired a commercial made entirely of Vine videos
A branded Vine is 4x more likely to be seen than a branded video
With Vine gathering so much attention and expected to continue growing, the last thing you want to do is share something on Vine that you will come to regret. Unfortunately we are already seeing instances where young adults are making bad decisions and broadcasting those bad decisions to the world in the form of a Vine.
Bad Decisions Documented on Vine
During the 2013 College World Series, three women chose to rush the field halfway through the game and recorded a Vine while they were being tackled by security. The offenders later removed the videos from their profile but not before the Vines were saved and uploaded across the web. Despite the womens' efforts to cover their tracks, these videos will now follow them after they graduate from college and begin applying for jobs.
Speaking of jobs, many have also taken to Vine to complain about work. Workers have griped about their jobs by the watercooler for ages—but never within earshot of their bosses. When badmouthing your employer online, your complaints are hard to erase, meaning they are more likely to be shared and seen by your boss. These Vines could also impact your career long after you leave a job you complained about. If a hiring manager stumbles upon your Vine while conducting a background check, he or she will question your character and work ethic before ultimately choosing not to bring you in for an interview.
Other actual Vines include an employee who shared confidential work documents, scores of employees using profanity and unprofessional language, and footage of users slacking off and badmouthing the company while on the clock. Examples of these problematic Vines can be viewed here.
Cleaning Up Your Vine with Reputation Management
So what does all of this mean? With every new social network comes a wave of stories about individuals who share content they later regret. Each example mentioned above was uncovered with simple searches for "#work" and #worksucks." While all problems could have been avoided by never sharing these Vines in the first place, but if you still feel compelled to vent, here are two personal reputation management strategies for avoiding a similar fate:
Set your account to "Private": This will keep strangers from stumbling upon the videos you upload directly, and can be accomplished by going to "Settings," clicking "Your Content," and swiping the box beside "Posts are Protected."
Re-consider your audience: Keep yourself from uploading problematic content by thinking beyond your list of followers. Ask yourself how you would feel if your boss, parents, or professors saw your Vine.
Need to clean up your personal reputation after a problematic Vine or other mistake? Reputation911 can help! Fill out the form on the right side of this page or call 1-866-MY-REP-911 for a free personal reputation management consultation.
About us
We are a Online Reputation and Privacy Management Company that helps our clients Restore, Promote, and Protect their online image.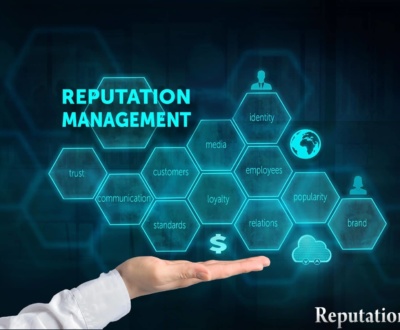 Reputation management also known as ORM is the ongoing process of monitoring and…