3 Ways to Remove or Filter Negative Reviews
Online review sites continue to grow in popularity so it is no surprise that business owners are doing everything possible to remove negative reviews or simply try to filter them. If your business is suffering from a bad review on Yelp, here are three ways for your business to recover its online reputation:
Contact the Reviewer
Usually review sites will have a way for business owners to contact the individual who wrote the review. While doing so seems like a natural online reputation management technique, it is also a great customer service technique. Reaching out to the source will allow a business owner to find out what went wrong during the transaction and not only rectify the situation with that particular customer, but also make changes to the way the business operates. The end result is less negative reviews long-term. However, sometimes individuals are less receptive to messages from business owners.
Contact the Review Site
It is not easy to have review sites remove individual reviews but it is also not impossible. These websites are susceptible to fake reviews written by business owners, competitors, and disgruntled employees so they need a set of procedures that business owners can utilize to report a fraudulent review for removal. This requires one to be adept at navigating the fine print on these websites, and it also requires one to be a very skilled writer. If you are unable to effectively make your case, or come off as too confrontational while doing so, then the review site will be more reluctant to address your complaint. For this reason, many choose to outsource the task to a reputation management company like Reputation911, relying on the experience that these companies have with working with review sites.
Improve your Overall Online Reputation
Instead of focusing on a problematic review on one site, consider focusing on other sites to boost your overall reputation. When Yelp filters its reviews, one of its criteria for doing so is the rating a business has on other review sites. If the business has a 3/5 rating on other sites, then Yelp will remove negative review or positive reviews to make sure that the rating is closer to the rating on other sites. To improve your reputation on another site, many business owners have had success contacting Reputation911 for online reputation management help.
Our engineering team has enough experience with helping business owners to recover from a bad review on Yelp or another ratings site that allows us to act quickly to see rapid results. Reputation911 has a track record of success when it comes to addressing negative reviews for online reputation management. Find out what we can do for your business, and hear more about what we have accomplished for other clients by filling out the contact form on the right side of this screen or by calling 866-MY-REP-911.
About us
We are a Online Reputation and Privacy Management Company that helps our clients Restore, Promote, and Protect their online image.
Request a Consultation
Speak directly to our engineering or investigative team to start working on your Personal or Business Reputation today.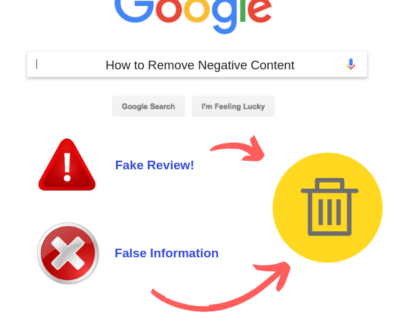 Whether you are a business, brand, or individual, it is essential to…