Online reviews have the power to change a company's status overnight. One bad review appearing at the top of a company's search results can turn customers away and cause them to do business with the company's competition. In order to maintain a successful business, it is crucial to have accurate and positive search results showing up on the first page of Google.
A company's first page on Google often represents a first impression of the company to consumers. Today, the majority of consumers will consult a company's online reviews and search results before committing to making a purchase.
Along with the classic search results, Google now has a feature that shows a small selection of a company's Google reviews on the right side of the page. These reviews are what will stand out to consumers looking into a business. If the results display one or two bad reviews, potential customers may be scared away. Google also uses this information when considering a company's overall reputation score. If negative reviews and comments appear in this section, the company's rankings on Google may fall as their cost for marketing and SEO increases.
Online reviews have sucha strong impact on potential customers because they offer a first-hand look at real experiences had by other customers. However, it is important to realize that not all reviews are reliable.
Fake reviews have become a major issue for businesses both big and small. Businesses and individuals in service industries are at a particularly high risk for receiving fake negative reviews. This group includes doctors, surgeons, mechanics, restaurants, oil companies, financial service companies and many more.
Fake reviews may be left by past employees, competitors, or individuals holding a personal grudge who are looking to attack a business or individual.
Companies need to develop a strategy to protect or better yet prevent fake reviews from bringing down their business. How can businesses be sure the reviews that are representing their company are authentic and how can they remove fake reviews?
Reputation911 offers the My Online Reviews™ to help businesses and professionals manage their online reviews.  While some companies offer a short term fix for online review management, the team at Reputation911 goes a step further to ensure long term permanent results. Many reputation management and review management companies will provide a dashboard for businesses to manage their reviews on open-ended sites such as Yelp, Vitals, Tripadvisor, and Google+. While these sites can be a great way to reach customers and get a company's name out there, they are geared more towards the users of the site rather than the business itself.
The team at Reputation911 will build out close ended business sites, blogs and social media platforms such as Facebook, Twitter, Youtube, and Linkedin to allow the business owner or individual to have control over what is being said about their company. At the same time, Reputation911 will set up their clients on certified consumer review sites to prevent fake reviews from being published. These sites use ethical and professional tactics to identify and filter out fake reviews while posting authentic reviews for potential customers to see.
Reputation911 adds another layer of protection by checking reviews left on open ended sites to make sure they are real reviews sent from real customers with real IP addresses. If a fake review is detected, the legal team will challenge the review and work to have it taken down.
For more information about how to monitor and manage your online reviews and maintain your business reputation, contact Reputation911 at 866-MY-REP-911.
About us
We are a Online Reputation and Privacy Management Company that helps our clients Restore, Promote, and Protect their online image.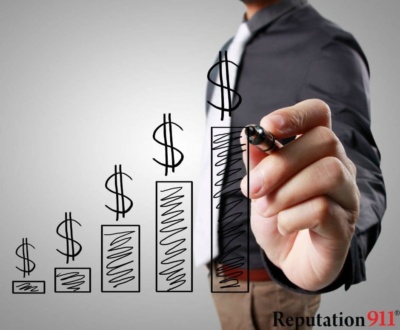 What is online reputation management? Online reputation management is the practice of…