We Make You Look Good Online™
Removal & Suppression
of Negative Search Results
Call For A Free Quote
1-866-MY-REP

911
1-866-697-3791
Since 2010, Reputation911® has been helping individuals, businesses and brands take control of their online reputation.
Free Confidential Consultation 
Is the practice of making individuals, brands and businesses look good online by taking control of their search results.
Reputation Management during a crisis can mitigate online impact by disassociating the crisis away from the individual, business or brand.
In today's online world individuals now need the same level of online protection as businesses and brands do.
Restore Online Reputation
Reputation Management
Founded in 2010, Reputation911 has earned the trust of its clients for nearly a decade leveraging its experience to help individuals, businesses and brands control their online search results. We take the same customized approach whether you are a brand of one or a fortune 500 company which has produced long lasting results and made us an industry leader.
OUR MISSION STATEMENT
We make you look good online™
by organizing and prioritizing your information on Google.
Removal vs. Suppression
Removal should always be the first and primary option when looking to restore your online reputation. By taking an investigative approach our Forensic Investigative Team will work to uncover the source of the crisis to permanently remove it and prevent future repeat occurrences giving you long term protection and peace of mind.
When Suppression is needed our specialists take a three-pronged approach to successfully restore, promote, and protect your personal and business reputation. We offer a wide range of custom-tailored reputation management services based on your needs.
Whether your practice is focused on new or existing clients Protect your practice against negative online results such as reviews and news articles is more important than ever.
When unwanted or inaccurate content cannot be removed from your search results one must look towards suppression as a key reputation management strategy.
Wonder why you didn't get the interview or job, it could be what's online about you!
83% of companies check your online reputation and over half of them admit to not hiring a candidate due to what they find.
All companies need to know what people and their customers are saying about them, and if they don't monitor their online brand and control the message, somebody else will.
Brand is the way you show yourself to the world where Reputation is how the world perceives you. Your reputation can have a negative or positive effect on your brand and why now more than ever controlling both is needed.
Learn what to do when your username is already taken and you are trying to build a professional online brand that will rank on Google and other search engines.
Learn how to protect your online presence by deleting negative content and personal profiles that are currently part of your digital footprint.
Our team specializes in recognizing fraudulent negative reviews and has a number of techniques and strategies to have these negative reviews taken down.
When negative content shows up about you online, the effects can be catastrophic to your online reputation. Remove the negative content before it moves up in your search results and harms your online reputation.
Reputation Management Services
What is the Value of a Good Reputation?
Having a good reputation online is essential in today's internet central world where any piece of information can be found at the click of a button. Make sure your search results demonstrate your personal brand, business, or professional persona in the way you want to be portrayed and seen by anyone who may search your name online. Whether you are looking to attract new clients, find a new job, get a date, or impress friends and family, a good reputation in todays world holds major value in your path to personal and professional success. When someone Googles your name, they will often form their first opinion of you based off of what they see in the first few results. Make your first impression a good one with clean, positive, and relevant search results.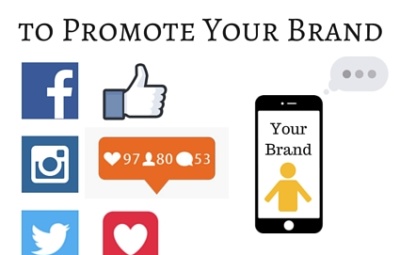 Step 7: Understanding Different Social Media Platforms Social media has become an increasingly central aspect of our…

Confidential Client
Model
"This is an awesome update! I wasn't expecting it to be pushed back "the negative articles" to the second page this quickly. THANK YOU!!!!! :)))))"

"Reputation911 did a great job removing the reviews on Vitals within the 1st week and then continued to monitor and track our online reputation to ensure no further attacks were being made against us."
We Put Our Reputation On The Line To Guarantee Yours™