Protecting Your Reputation on the Internet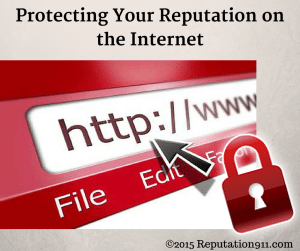 Step 2: Securing your Name Online
Personal Branding via personal websites and social media sites has proven to be an important "self-PR" move for pretty much all working adults. Employers are able to quickly get a sense of your professional image and how you conduct yourself online as an indicator of how you will perform in the workplace. As a working professional, personal websites give you the freedom to promote your skills and highlight testimonials before someone ever meets you in person. So how does personal branding relate to raising your children?
The Virtual Aspect of Post-Modern Parenting
Parents will go to the ends of the earth to prepare their children for every life milestone, including preparation for the so called "real world" after college. Modern times called for bolstering your child's extracurricular activities, helping them apply to the top colleges with expertly crafted essays, and making sure your child knew how to write the perfect paper resume. Post-modern parenting has shifted to a virtual world that nonetheless calls for authenticity and honesty as most paper-based tests and essays have begun to be phased out. LinkedIn, one of the world's most famous networking sites, is a common stop for employers to check before an in-person interview. This article by CareerBuilder states,
"Employers are more likely to check the informal, but tangible, behavioral reference sources like LinkedIn, Facebook, credit history [or] criminal history than the more subjective references provided by candidates…Candidates should be much more intentional about crafting a professional identity that serves the role of a 'reference' but within the context of the work, profession and colleagues you seek to engage. It eliminates the weaknesses inherent in the old style of references that become so watered down they are useless."
LinkedIn is easy enough to understand, but what is so advantageous about a personal website?
Personal Websites
Personal websites, in a nutshell, are:
Easily customizable to an individual's personality and career
Inexpensive
Visually appealing
Solely highlighting a professional individual's skills or self
Although personal websites have been geared towards working professionals in the past, personal branding is important for middle and high schoolers as well. For example, if your child is a competitive athlete, having a personal website that pops up on the first page of a Google Search of "popular Massachusetts high school athletes" is bound to get them noticed for future competitions or by Division 1 college recruiters. While a personal website is no substitute for talent, it is simply an extremely convenient platform to showcase one's talent. It is up to you to be proactive about the accuracy and positivity of your child's online reputation.
A New Type of Name Craze
Once upon a time, children's names were chosen after popular celebrities and what other people were naming their kids. One day, a parent may have to check GoDaddy to see if a (domain) name is available so as to set their child up for online success. While you are busy reading "What to Expect When You are Expecting" and other how-to parenting books, you should also be reading up on social media/personal branding trends. Although it may seem extreme, there is no denying that the world will only continue to become increasingly more reliant on the Internet. You and your children's virtual profiles will become inseparable from your own identities as physical beings.
In short, don't wait to scoop up a $10 domain name now, because one day it may be worth your child's future.
To learn more about what other steps you can take to protect yourself online visit our series on steps to protecting your online reputation, or give us a call at 1-866-MY-REP-911 (1-866-697-3791) or fill out an inquiry form.
Reputation911 is here to answer your questions and make you look good online.
About us
We are a Online Reputation and Privacy Management Company that helps our clients Restore, Promote, and Protect their online image.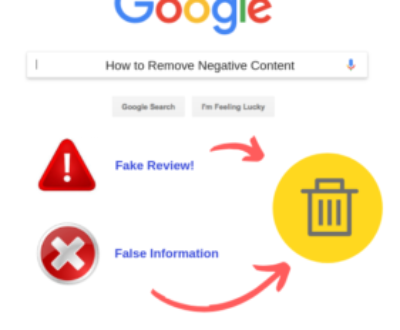 Whether you are a business, brand, or individual, it is essential to…