3 Ways to Protect Your Online Reputation
Individuals and businesses are becoming more and more concerned about finding ways to protect their online reputation, and for good reason. When business owners search for their business in Google, it is becoming more common for them to find misleading content from disgruntled former employees, competitors or former customers. Meanwhile, individuals are finding that outdated or misleading content is violating their privacy, causing them to strike out with online dating, or compromise their employment status. The good news is that through the process of online reputation management, individuals can protect their online reputation with proven monitoring techniques and by taking preventative measures. Here are three ways that individuals and businesses can protect their online reputations:
Alerts
There are a number of services that offer to monitor one's online reputation by sending e-mail alerts whenever the individual or company is mentioned somewhere new online. There are also specific services that monitor social media, and provide alerts when new comments are posted on Facebook pages, when an influx of tweets appear mentioning the company, or when a negative review appears online for the business. One great place to start is by setting up free Google alerts, by following the link and spending less than two minutes to fill out the form. The keyword to be monitored might be your name, the name of your employer, your business name, or the name of a competitor.
Social Media Account Squatting
Social media is a great tool for online reputation management because it gives an individual or business a way to control the conversation. While personal or company websites are generally more formal, social media managers can respond to negative comments or complaints on social media profiles. This creates a sense of transparency, and makes it look like the company truly cares about fixing problems. Individuals can use social media profiles to address misinformation, and can delete harmful content that they might have posted years earlier.
The benefit of social media account squatting is that even if these accounts are not used, they will be ready when a company needs them. In most cases, the act of simply creating a profile and writing a bio will be enough to increase Google ranking for that profile. These profiles will then push bad results off of the first page of Google and protect you from future reputation attacks. Even if you do not use the accounts, it is a good idea to squat on them to prevent others from obtaining them. Others can use these pages to damage the online reputation of a company, as Bank of America learned when its Google+ page was brand jacked.
Domain Squatting
Just like with social media account squatting, the act of domain squatting will help an individual or business with online reputation management by keeping the domain out of the hands of those who wish to use it for reputation damage. Unlike social media accounts however, the domain name will be something that the individual or business owns and will thus have full control over.
Reputation911 helps businesses and individuals to squat social media accounts and domain names, and then search engine optimizes these pages so that they rank at the top of Google. By hiring Repuation911 to help with your online reputation management, you will be able to remove and suppress damaging content from search results, and protect your name or your company's name from future reputation attacks. Is there negative content out there about you? Are you vulnerable to a reputation attack? Find out by filling out the form on the right, or by calling 1-866-MY-REP-911, to receive your free Online Reputation Score.
About us
We are a Online Reputation and Privacy Management Company that helps our clients Restore, Promote, and Protect their online image.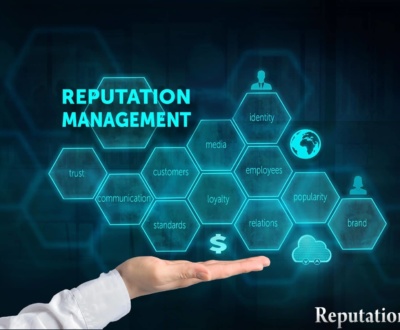 Reputation management also known as ORM is the ongoing process of monitoring and…