Does Your Business Need Reputation Management?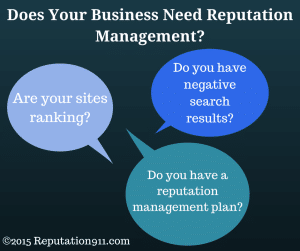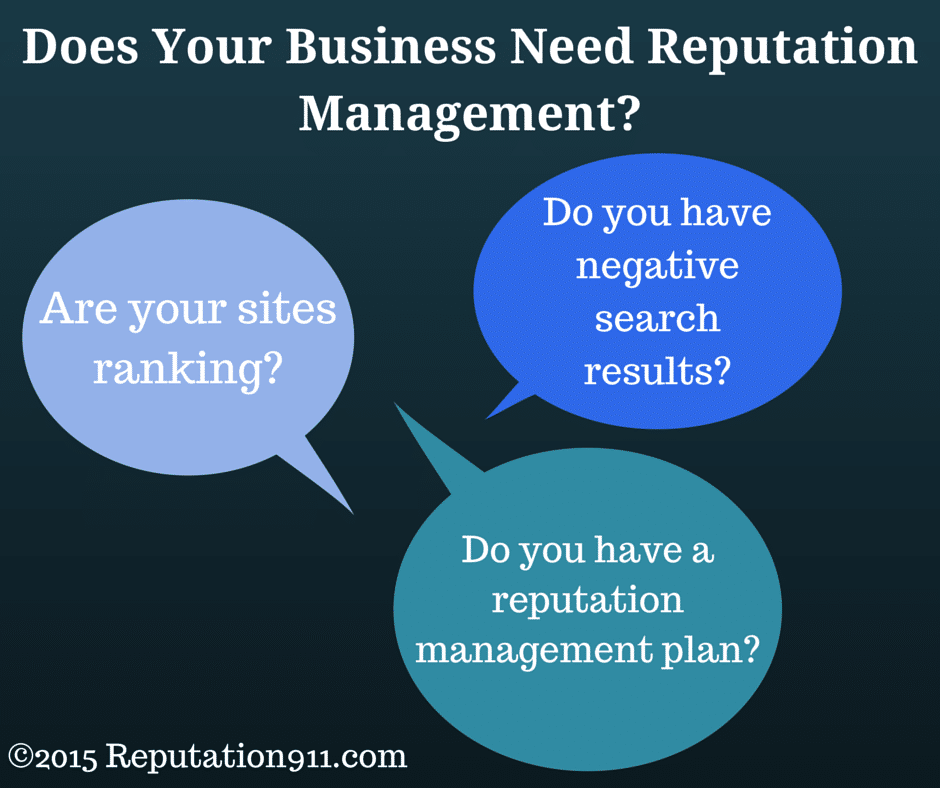 If you're looking for answers about whether or not your business needs reputation management, chances are it does. Reputation management is not just for businesses with a few bad reviews or complaints against them anymore.
Reputation management involves getting the most out of your advertising and marketing budget by creating a highly detailed strategy and standard operating procedure for how your business will conduct itself in the virtual world. Moz, the SEO software and marketing analytics genius, encourages you to be proactive about the future of your online reputation.
Here are our top 3 questions regarding whether or not your business needs reputation management:
1. Are your business' sites ranking?
Even if you may already be covering your bases utilizing every social media site possible, nothing matters until they are ranking on the first page of Google. Very rarely do customers venture past the 2nd or 3rd pages of a search engine, and for good reason – high ranking sites show proficient linking and high traffic flow to and from the site.
2. Are negative search results showing up for your business on search engines?
Aside from not ranking, a negative first page search result can drive business away. There is a reason why reputation management services, such as our Business Reputation Management, exist and many businesses realize they need it after it is too late. Negative search engine results include negative autocorrect words as well, which can automatically deter visitors from your site before they have even seen the first page of Google.
3. Does your business currently have a Reputation Management Plan?
Simply put, if you don't have a plan then you are setting yourself up for failure. As Dwight Eisenhower once said, "Plans are nothing; planning is everything." To create a business these days without an online reputation management plan is to take a shot in the dark, hoping that you will know what to do if a crisis arises. Having a solid reputation management plan backed by a knowledgeable company allows you to focus on future operations and current customer service.
The internet has been expanding ever since its existence and now hosts virtual representations of companies for all the world to see. Unfortunately, many businesses still do not realize the importance of their online reputation and still see a separation between the online and physical world. In fact, nothing could be further from the truth. The two worlds are now seamlessly integrated. A poorly ranked company website as well as negative autocorrect words are inexcusable in the eyes of the customer or client. Reviews are the lifeblood of the post-modern business and can truly make or break the existence of a business. Whether it is in real life or online, one fact stands true: reputation is everything.
To learn more about covering your bases with a Business Management Reputation plan, contact Reputation911 at 1-866-697-3791.
About us
We are a Online Reputation and Privacy Management Company that helps our clients Restore, Promote, and Protect their online image.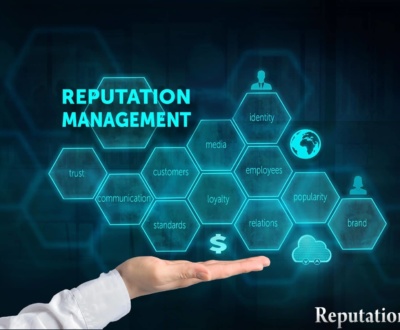 Reputation management also known as ORM is the ongoing process of monitoring and…