Physicians have always relied on word-of-mouth marketing to bring new patients to a practice. Yet many do not realize that online reviews are rapidly becoming the new word-of-mouth marketing. While 90% of individuals trust a recommendation from someone they know, another 70% trust an online recommendation from someone they do not know. Thus, if bad doctor reviews appear about you on doctor review sites such as Vitals.com, Wellness.com, or Healthgrades.com, current patients will rush out to cancel their appointments while potential patients will look elsewhere for care. As the next healthcare legislation goes into effect in the next few years, many patients will be forced to switch healthcare providers, but doctors will miss out on this opportunity to attain new patients if nothing is done about bad doctor reviews. Here are some tips for doctors looking to recover from negative reviews with online reputation management:
Bring in More Positive Reviews Using Reputation Management
Many times, the reason physicians have a low score on review sites is they do not make an effort to bring in new reviews. Consequentially, reviews are only written by patients who had unpleasant experiences. Doctors who put a system in place to encourage patients to write reviews, such as by reaching out to those on social media, on an e-mail list, or asking patients in person, will soon see an increase in the average rating of the practice. This influx of new reviews means that bad doctor reviews will be given less weight by patients evaluating your practice. Reputation911 will also work with a doctor to help him or her increase the number of reviews written by patients.
Alternatively, physicians can consider taking the steps necessary to remove bad reviews. Unfortunately, there is no hack or magic trick that can be used to remove bad doctor reviews. Reputation911 has still had success removing bad doctor reviews for clients, often by contacting the reviewer and trying to rectify the problem that he or she had. A doctor can also use the system put in place by review sites to ask for a specific review to be filtered or removed if he or she can prove that the review is untrue. One easy way to do this is by showing that the person who posted the review has never visited your practice, or if the reviewer mentions a competitor.
Hire an Online Reputation Management Company
Doctors and their practice/marketing managers are busy with plenty of other tasks, and usually do not have the time to work on suppressing or removing bad doctor reviews. Enter Reputation911, who not only helps with each of the solutions mentioned above, but can also implement doctor SEO tactics to increase the visibility of your practice. In essence, Reputation911 will not only build or repair the reputation of your practice, but will also make others aware of that reputation. To find out what online reputation management tactics Reputation911 can use to handle your bad doctor reviews, fill out the form on the right side of this screen or call 1-866-MY-REP-911 for a free consultation.
About us
We are a Online Reputation and Privacy Management Company that helps our clients Restore, Promote, and Protect their online image.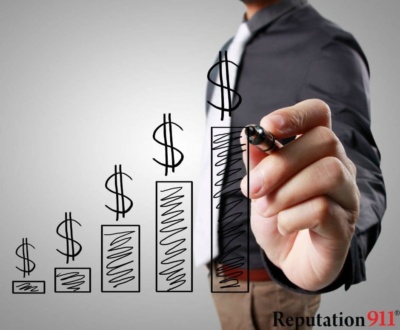 What is online reputation management? Online reputation management is the practice of…