Google Places Replaced by Google+ Local
Yesterday Google dropped a bombshell when it announced it is replacing all Google Places pages with new Google Local pages. In this post we will take a look at what it means for your company.
 First we need to break down some of the major changes:
No more 5 star ratings. Google is making use of its recent acquisition Zagat to convert five star ratings from consumers into 30-point Zagat ratings. They argue that the 30-point scale will tell more of a story since they break things down like food, atmosphere, and service individually.
Easier to access. These new pages will pop up when people conduct a search on Google, Google , Google Maps, and even a local Google search on a mobile device.
Increased socialization. New Google local pages will offer more social options for businesses than Google places did, so business owners can customize their pages to display photos, advertise specials and communicate with fans. They will also operate like foursquare in that they will show you which friends have interacted with the business, showing everything from reviews and check-ins completed by your friends.
Pages will now be indexed. Unlike Google places pages, Google pages will be indexed by Google so that there is a lot of great SEO potential for business owners who quickly learn the ins-and-outs of Google .
The good news for consumers is that there will be very little learning curve. They will not be required to create a Google page to use local search, but they will still reap the benefits of being able to trigger search results with richer content. Given the increased emphasis that Google is placing on Google local pages, it is imperative for business owners to work quickly to update their new Google page and take advantage of the benefits listed above.
Here are a few tips for business owners getting started Google
Create a Google page if you don't have one. This is the most obvious one, but if your business doesn't yet have a Google page, you should click here to set one up. Google will soon release news on how to link Google pages with Google local pages.
Add plenty of content. Just like with Facebook, content (whether it is pictures of your most popular dishes or posts that highlight weekly specials) increases viewer engagement and adds more legitimacy to your Google page.
Take a look at your reviews. Do you have a good overall score? Are there enough reviews to make searchers feel confident about doing business with you? If not, consider offering incentives like discounts, coupons, or entry into a drawing to customers who write you a review. Reputation911 can help increase the number of online reviews your business receives.
Promote your Google page in your physical location. Adding a Google logo at the bottom of menus, business cards, or even in the window will let customers know that they can connect with you on Google . More engaged customers means a better chance that your business shows up in more search results and brings in more revenue for your company.
Google is quickly transitioning Google Places pages over to Google , so your business can't afford to wait when it comes to updating your page. Every second you wait to create and update your Google page gives your competitors more time to update theirs. If you let your competitor gain a greater social presence, you will quickly lose customers to them. You cannot afford to wait, so contact Reputation911 today so that we can enhance your online reputation by getting you properly set up on Google local.
About us
We are a Online Reputation and Privacy Management Company that helps our clients Restore, Promote, and Protect their online image.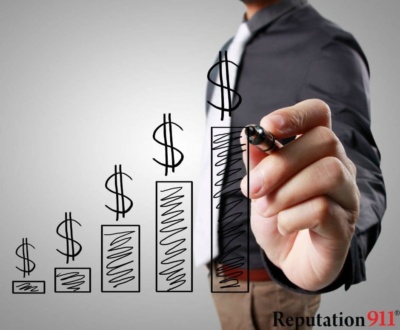 What is online reputation management? Online reputation management is the practice of…