3 Reasons Google Plus Local has Changed Reviews Forever
When Google transitioned Google Places to Google Local, it sent shockwaves through the industry as business owners scrambled to get ahead of competitors by getting set up on the new reviews site. However, many still have not grasped the scope of the change and why it matters to businesses. If you are still looking for answers, take a look at a few of the blog posts we did recently:
Google Places Replaced by Google Local
How to Get Started on Google Local for your Google Local Listing
5 Ways to get the Most out of Google Plus Local
Now that you are all caught up, here are 3 reasons Google Plus Local has changed online reviews forever:
Zero points
Online reviewers have previously been asked to assign a rating to a business based on a scale like 1-5 or 1-10, but have never been able to score businesses a zero. A simple Google search for the phrase "wish I could give 0 stars" returns over 17 million reviews left by disgruntled customers. Now with Google Plus Local, customers truly can give a 0 star review, which is what every business owner will want to avoid. A score of "0" is usually reserved for instances when customer problems are not addressed, or are made worse, so avoid a zero point review by quickly rectifying any problems that arise.
Specificity
Google has leveraged its purchase of Zagat to create a ratings system that says more than what standard reviews say. For instance, restaurant reviewers are asked to assign a separate rating for categories like food, atmosphere, and service. Consequently these ratings tell readers far more than other ratings do and a restaurant with good food and poor service can no longer expect reviewers to overlook their flaws and give them a perfect score.
Viral-ability
Bad reviews used to be more stationary. If a user added a bad review to a popular review site like Yelp, then only those who went to the website would find the review. Now people can instantly share reviews with their friends, so that these reviews go viral the second they are posted. By the time you notice the mess, the only thing a reputation management company will be able to do is clean up the mess.
Reputation911 can manage your Google Local profile for you, so that if a problem arises, the clean-up process starts right away. If you are already dealing with a problem, we can help you to minimize the damage and start re-building your reputation. Fill out the form on the right side of this page to find out what we can do for your business.
About us
We are a Online Reputation and Privacy Management Company that helps our clients Restore, Promote, and Protect their online image.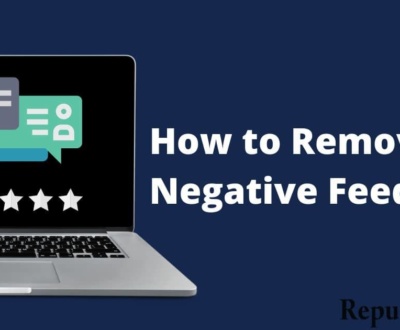 Negative feedback via links, reviews and news can be detrimental to the…