Businesses Are Fighting Back & Now Reviewing Customers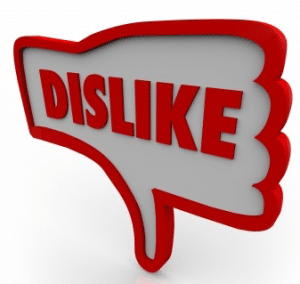 For years, consumers have been following and keeping track of businesses to see which companies offer the best products and highest quality services. Consumers have relied on review sites such as Yelp and Angie's list to see what other consumers are saying about a particular business and whether or not they had a positive experience.
The problem with this system is that there are individuals out there who dedicate their time to leaving fake or defamatory reviews to attack a business and destroy the company or business owner's reputation, leaving them to seek out business reputation management services to restore their online image.
However, businesses are now fighting back, pointing the magnifying glass back at consumers like a "Reverse Yelp". Consumers are now being inspected by businesses for their behaviors and actions In the same way businesses are checked up on by consumers.
New online tools and sites such as Contractors Customers allow contractors, businesses, and other professionals to enter and search for reviews on customers, contractors, and other businesses.
This new tool provides businesses a peace of mind, knowing they are working with a reliable customer that has demonstrated positive experiences with other businesses in the past. Ultimately, this will save businesses a great amount of time, money and aggravation. When businesses and their customers are both on the same page, the exchange and experience is likely to run much more smoothly, leaving both parties highly satisfied.
Reviewing consumers on sites such as contractorscustomers.com is an extension to what some businesses and professionals are already doing with Google search results. Like most employers looking to hire a new employee, some businesses and contractors will look up their potential clients on Google before signing a contract to make sure the customer will be a good fit. Just like a credit or background check for when you are purchasing a car or renting an apartment, your online reviews and interactions with other businesses will follow you and become part of your online reputation.
In today's online world, how you appear on Google affects all aspects of your everyday life, even who you decide to hire to fix your plumbing.
What this means for consumers
With these new review tools now in place, the long-standing phrase "always tip your bartender" becomes all the more relevant and meaningful. For most consumers who tend to form good relationships with businesses and aren't overly picky or difficult, there will not be a very noticeable or significant change. These consumers can carry on "business as usual".
However, for other consumers with a mission to take down a company or negatively impact a business owner's reputation, things will be much different. In the past, consumers have enjoyed total anonymity when leaving reviews, allowing them to over exaggerate or report false claims without negatively impacting their own name and reputation. Consumers can no longer hide behind fake usernames as review sites are now turning over IP addresses and identifying the individuals who are leaving fake and defamatory reviews.
We are now entering a new age where the customer is not always right. Commerce is a two-way street where both the business and the consumer are held responsible for their actions. Ultimately, this should help businesses build stronger relationships with customers and vice-versa, as both parties will have a greater sense of trust, knowledge, and reliability.
About us
We are a Online Reputation and Privacy Management Company that helps our clients Restore, Promote, and Protect their online image.