Reputation911 Addresses #SochiProblems
Sochi, host of the 2014 Olympic Games, is currently in the midst of a reputation crisis.  Based on the more than 26,000 tweets shared in a 24 hour span, Sochi has become a laughing stock across social media platforms. Trending photos with the hashtag #SochiFail and tweets from user @SochiProblems have gone viral, making the Russian city's Olympic efforts look like a joke.  In the age of information overload, it is becoming increasingly difficult to decipher fact from fiction. Furthermore, social media makes it easier for false "facts" to spread far and wide before being checked. Although many are enjoying the hilarious horror stories of 'half toilets' or unfinished hotel rooms, these stories should be met with more skepticism.
The Olympic Games can be traced back to 776 BC, and have since served as a way of unifying all countries. Unfortunately, the true meaning of the games has been lost in recent years, transitioning from a competition of strength to a competition of venues. Less focus is being directed towards the athletes themselves, as attention is now falling on the grandeur of the location. Since Sochi is not holding up to such high expectations, it continues to take hits on social media platforms.
Negative material involving Sochi has started trending on Twitter, causing witty comments, pictures, and jokes to overshadow the positive stories of these games. Furthermore, the need to stay digitally connected in some way, shape, or form, has caused others to 'jump on the bandwagon' so to speak. First world problems are being blown out of proportion and false content is being posted merely because people are looking to join the discussion. The Sochi Olympics, meant to bring hope, have thus far, only brought negativity. As a society, we need to stop being a part of the problem, and instead, be part of the solution.
The negative buzz around Sochi and the Olympic Games is merely a blip compared to what happens everyday to individuals and businesses online. At Reputation911, we know the power of social media and understand how one bad story can overshadow all of the good ones to turn fiction into "fact."  As the games begin let's turn our focus to the athletes and take a lesson from them on how to triumph in the face of real adversity vs first world problems.
Want to help us move past the #SochiProblems and #SochiFail? Introduce some positivity into the conversation by tweeting and sharing your #SochiFixes or mentioning @SochiFixes.
About us
We are a Online Reputation and Privacy Management Company that helps our clients Restore, Promote, and Protect their online image.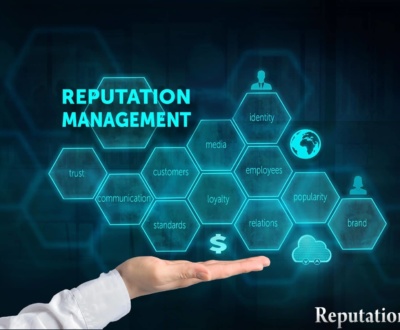 Reputation management also known as ORM is the ongoing process of monitoring and…