Protect Your Online Reputation this Halloween
Halloween is right around the corner. Do you have your costume planned? Have you stocked up on candy to appease kids in your neighborhood? While this American holiday is synonymous with free candy, wild costumes, and innocent debauchery, one Halloween mistake could affect your online reputation.
Why is an online reputation important? When the individual you met at a party is deciding whether or not to call you the next day, he or she will search for you on Google. When a hiring manager is determining who to bring in for an interview, he or she will search your name on Google. Even college admissions officers now use a Google search to learn more about applicants. To keep you from damaging your reputation during this Halloween season, Reputation911 has prepared these reputation management tips:
Don't share that picture of your slutty Halloween costume.
You probably already know that you should only use professional photos of yourself on LinkedIn, Twitter, and for your Facebook profile picture. However, an unprofessional photo innocently shared via Instagram, SnapChat, or social media can still find its way online and become indexed by Google. These indexed photos then show up on the first page of Google whenever someone searches for you, undermining your online reputation management efforts. Even if your costume is not too revealing, politically incorrect, or unprofessional, it is still a good idea to refrain from uploading a picture of your costume online because you never know who will end up seeing it.
Avoid posting social media updates while at a party.
Halloween parties are a great way to socialize with friends and meet new people, but they also serve as a way for careless partygoers to ruin their reputation. Whether it is a picture of you in an inappropriate costume that gets publicly tagged on Facebook or a poorly worded public tweet you make after one too many drinks, one wrong move at a party will endanger your online reputation. Keep yourself from being tagged in an inappropriate photo by requiring all Facebook tags to be approved by you (click here to learn how to do this) and stay off of your phone to keep yourself from writing unprofessional status updates.
Do not put you or your home in danger by revealing your location
Every Halloween, someone's house is pelted with eggs or covered in toilet paper. Vandals target houses based on whether or not the home owners are there, as an empty house means that they will not be caught. Burglars can use social media to determine which houses to target, so make sure to protect your privacy by not providing too much information about your whereabouts when posting status updates.
These are just a few of our tips for staying safe and protecting your reputation this Halloween. While the suggestions might seem tongue-in-cheek, keep in mind that everything you share on Facebook, Twitter, Instagram, Tumblr and other social media outlets will be used to shape your online reputation. Before you share something, ask yourself how you would feel if your boss, coworkers, parents spouse, or significant other saw it. If you do not like the idea of your boss or your parents seeing that status or picture, then it is best not to share it.
If you have already shared something that you regret, Reputation911 is here to help. Our engineering team has helped individuals and businesses alike to rebuild or repair their reputation online by removing and suppressing negative content. Ask for your free Online Reputation Report and learn how we can help repair your reputation by calling 1-866-MY-REP-911 or by filling out the form on the right side of this page.
About us
We are a Online Reputation and Privacy Management Company that helps our clients Restore, Promote, and Protect their online image.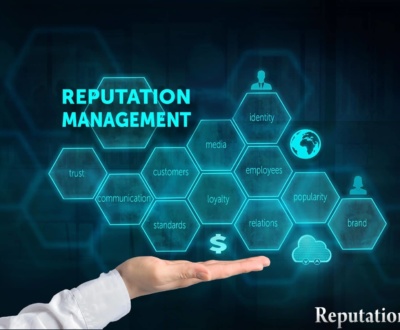 Reputation management also known as ORM is the ongoing process of monitoring and…