COVID-19 Business Reopening Crisis Management Guide
The Covid-19 crisis has proven to be a crisis far surpassing the realm of public health. The Coronavirus outbreak has forced many businesses deemed "non essential" to close temporarily. With the help of a COVID-19 Crisis Communication Guide, employers will gain insight on how to properly handle reopening their business, as well as tips to help prepare store owners for any type of future crisis.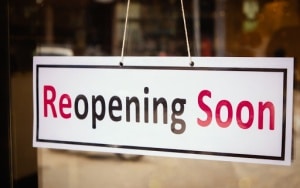 In response to Covid-19, social distancing and self-quarantine have been enforced on a global scale. Business leaders across the board have been challenged with creating communications plans to help deal with a situation the world has never seen before. With face-to-face interaction coming to a halt overnight, businesses had no choice but to face the crisis head-on.
Having a crisis communication plan to lean on in difficult times not only gives business owners peace of mind, but it can also be a determining factor in keeping their heads above water in a time when many businesses will sink.  
Why is having a crisis communication plan so important? 
Having a crisis communication plan is incredibly important for businesses of any size, whether it be a personal brand of an entrepreneur or a Fortune 500 company. How you respond to a crisis can truly make a world's difference in the awareness and integrity of your brand.
Crisis Communication Guide 
1 – Communicate with your team
Communicating with your team should be your first priority if you are a business larger than one. The health and safety of your employees are the core of any business. Crises come as a surprise to everyone, not just employers. A team is just as afraid, anxious, and concerned as its business leaders. Making an effort to support your team during a difficult situation could make or break your business, especially once you begin to reopen. 
Following work-from-home orders and remote work alterations ensures your team is taken care of both physically and mentally. Ensure your team that their wellbeing remains a forefront concern of the business as a whole.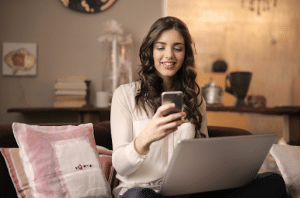 2 – Communicate with the public 
Communicating with the public is just as important as internal business communication. Your audience and network will expect your business to offer a response to the crisis. 
During a time when social distancing is strongly recommended, social media can still bring you closer to your audience, even if it's from the palm of your hand. Use social media to your advantage and create a digital marketing strategy that incorporates engaging content to help your target audience remain connected to your brand. 
Remaining consistent on social platforms enables you to remain in control of your brand awareness, and continue advertising during a time when physical storefronts are closed. 
3 – Remain calm, positive, and honest 
The Covid-19 outbreak took the world by surprise, and that includes all supply chains. There is no expert in this type of situation, where the entire world is learning together.
A little frightening, sure, but at the same time, very humbling. All business owners have the same opportunity in this type of situation and put everyone on the same level. Remaining calm, honest, positive, and consistent speaks volumes about your brand. 
Your network will look to your positivity in challenging times as a source of hope and strength. Utilizing that type of human emotion can truly make lasting connections for your brand, and help your reopening process run much more smoothly. 
No one expects anyone to have all the answers, but keeping open communication and a hopeful attitude will ensure your brand has a balanced footing to make its next move. 
Are you in need of further assistance getting your business ready to reopen? Reputation911 has the ability to offer a helping hand that can carry your business long term, far past the challenges of the Coronavirus crisis. 
Creating a formal business crisis management plan helps both employers and employees gain peace of mind in trying times. Get started with a free consultation today and regain the focus you need to reopen your business with confidence!
About us
We are a Online Reputation and Privacy Management Company that helps our clients Restore, Promote, and Protect their online image.